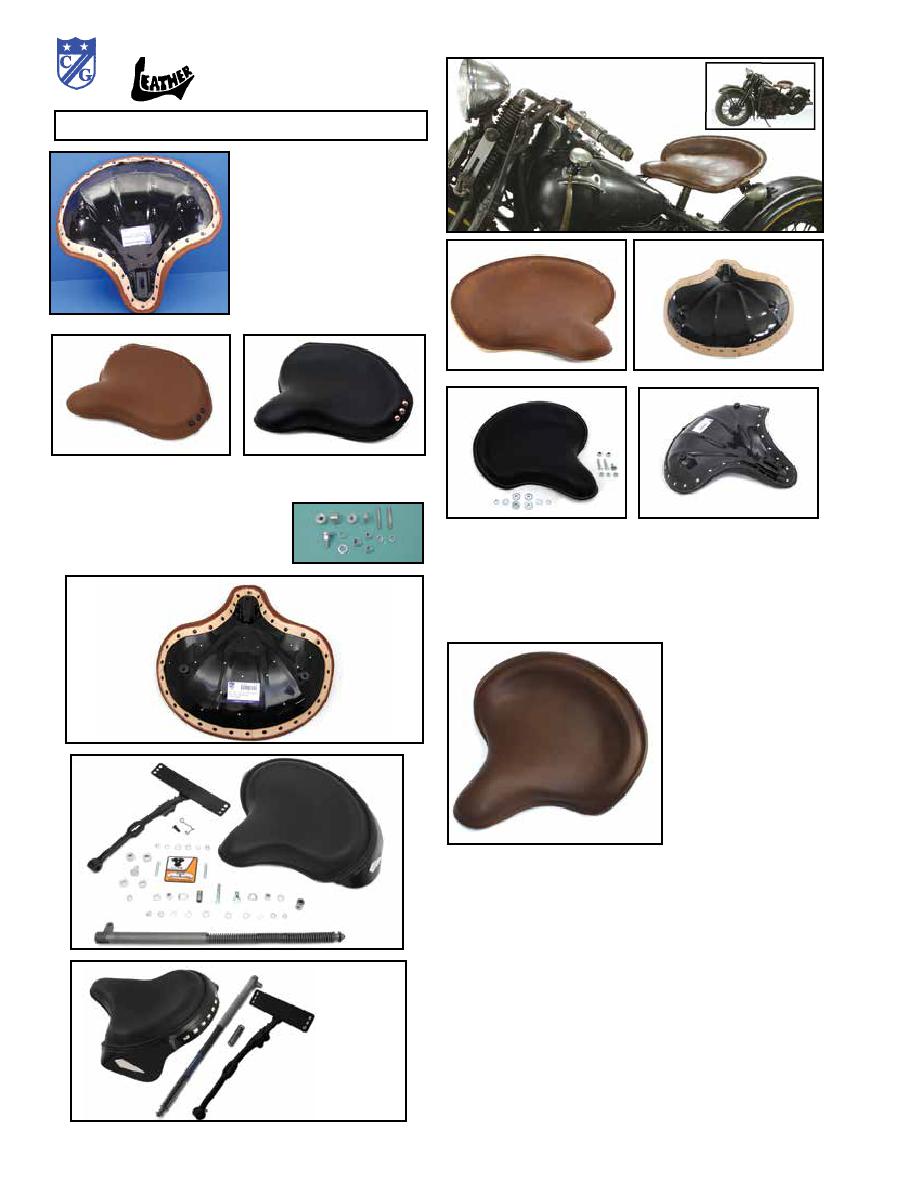 1246
1246
Solo Seats on this page measure 16" x 16" and feature replica steel ribbed
baseplate, genuine leather cover.
Early Solo
Army Style Solo Saddle features replica stock style ribbed
baseplate, Leather and rivets as original. Replaces 3181-41.
Order mount hardware separately.
VT No.
Item
47-0529 Brown Seat
47-0555 Black Seat
31-0587 Mount Hardware
47-0529
47-0555
Early Solo Seat feature OEM style pan without vent holes.
Full leather construction as original.
VT No. Color
47-1938 Brown
47-0948 Black Leather Thin
47-0129 Black
47-1938
Black Leather Deluxe Solo Seat Kit includes leather solo
seat, seat post and seat tee.
VT No. Fits
47-0783 BT
47-0784 45
Corbin-Gentry Leather Solo
and Buddy Saddles are built
on a replica style steel ribbed
baseplate with brackets riveted
in place. Original style seams
are accomplished by riveting
a leather strip to the seat pan
and form fitting the leather
cover to strip and sewing for
authentic construction.
47-0783
Replica Dark Brown
Leather Solo Seat as
installed on the "Fireman
Bike." Base plate is vent-
ed type with holes. Order
stock and custom mount
kits separately.
VT No. 47-0509
47-0509
47-0784
31-0587
47-0129
47-0129