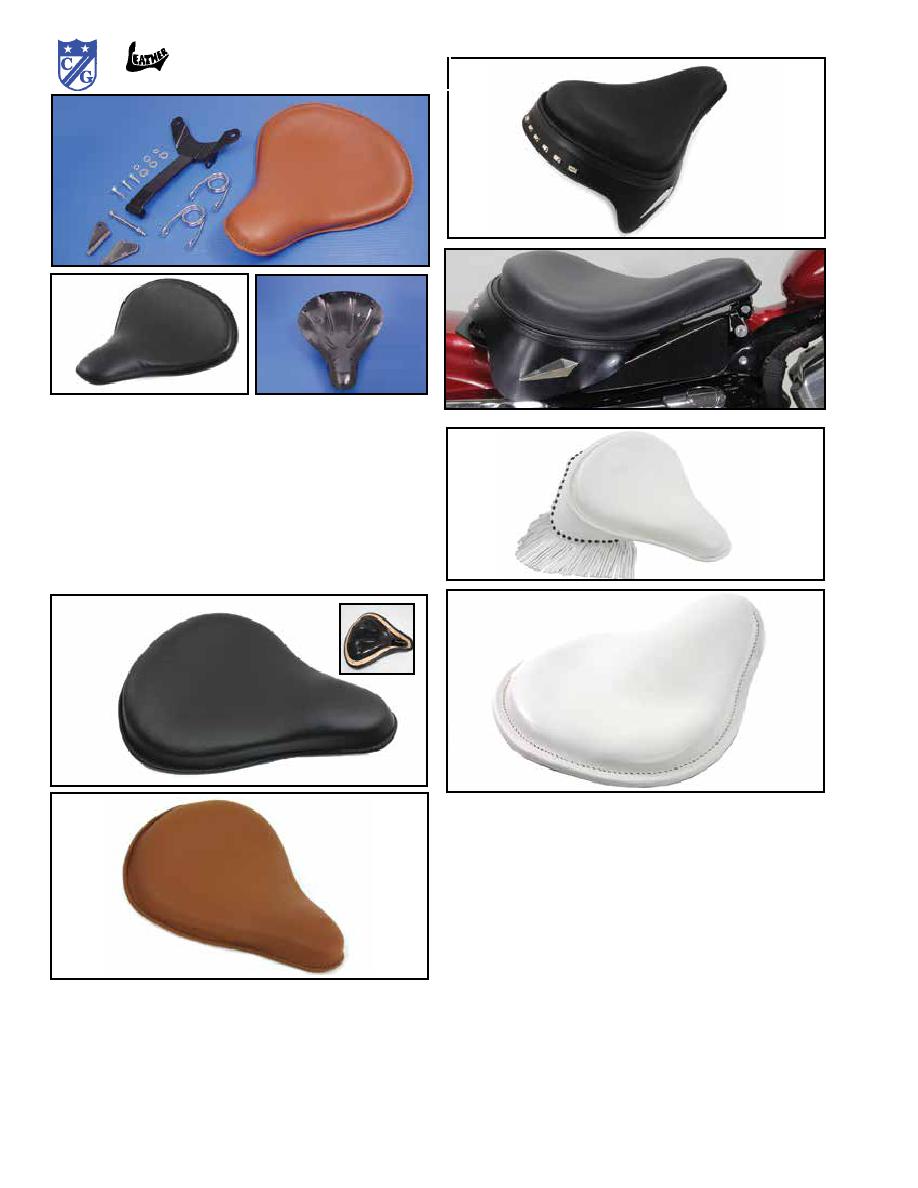 1234
Metro Solos are covered with genuine leather on a stock formed
steel ribbed baseplate with a rolled and sewn edge and black
leather skirt decorated.
VT No
Style Skirt
Color
47-0114 Spears and Rectangular spots
47-0830 Chrome Spots with Fringe
47-0834 Chopper Solo
Leather Solo
47-0114
K-Model Solo Seat is covered with genuine black leather on
a stock formed steel ribbed baseplate, constructed as orig-
inal with rolled sewn edge with riveted under strip, replaces
52000-40. Available in black which bolts to any stock seat tee
as custom or stock replacement.
VT No.
Color
47-0110
47-0517 Brown
47-0830
47-0517
47-0834
Velo Racer features thin profile with leather construction on
stock formed steel baseplate. Edge is original cobbler style
with ground and sanded edge. Seat measures 13" W x 16" L
with 6⁵⁄₈" c/c on rear bolt holes.
VT No.
Type
47-0157 Black
47-0159 Brown
47-0605
47-0606
Constructed with Formed
Metal Base!
47-0157
47-0605
47-0114
47-0110