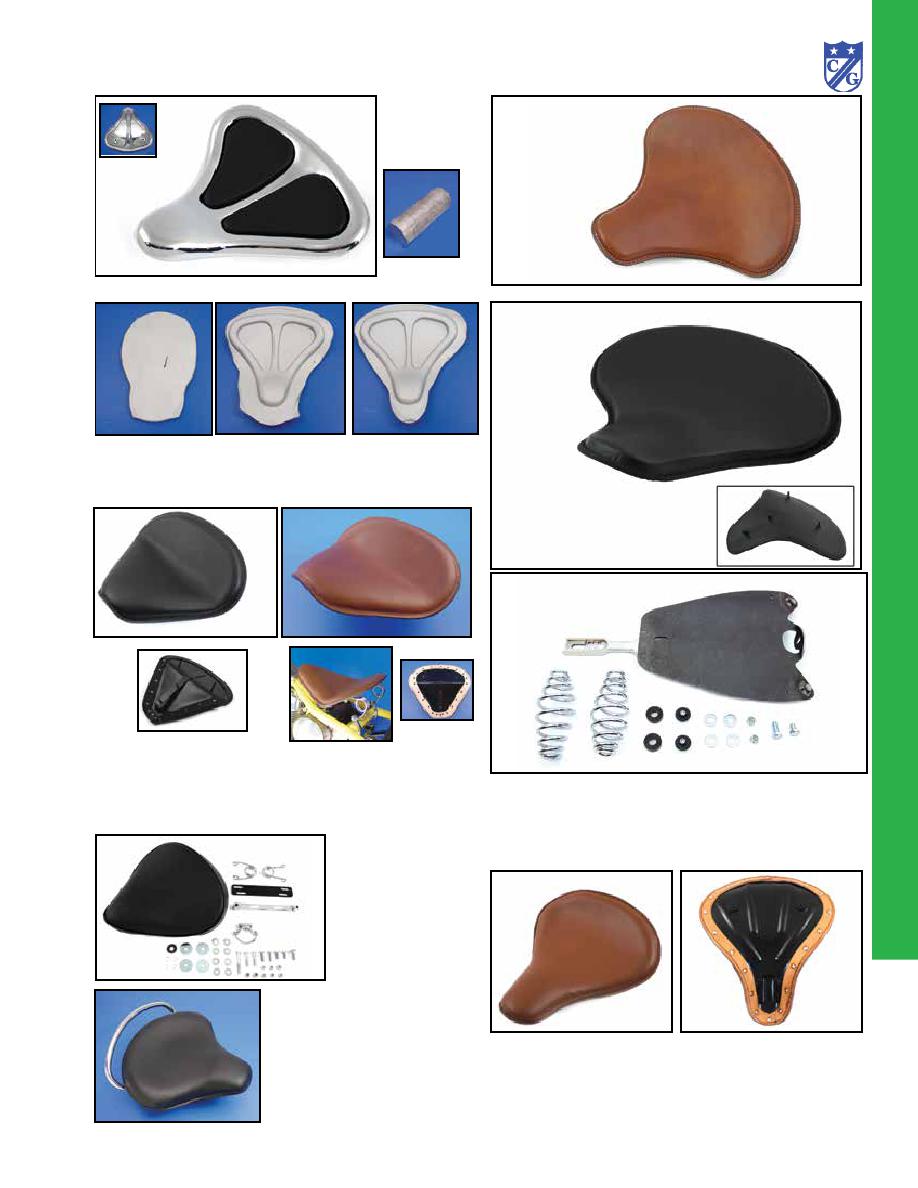 1233
MULTI FIT/CHOPPER
Velocipede Leather Solo Seat features steel base plate, with
ground edge design and .5" foam padding.
VT No
Color
47-0765 Brown
47-0895 Black
47-0765
47-0895
Solo Seats
47-0159
Replica K-R Brown Saddle features thin profile with leath-
er construction on stock formed steel baseplate. Edge is
original cobbler style with ground and sanded edge. Seat
measures 13" W x 16" L with 6⁵⁄₈" c/c on rear bolt holes. By
Corbin-Gentry.
VT No. 47-0159
Black Solo Seat
fits Big Twin and XL
Rigid frames. Includes
mount kit with hair pin
springs included. Solo
measures 14" x 13".
VT No. Item
47-0152 Seat Kit
31-0608 Mount Kit
Chrome Alloy
Chrome Alloy Solo Seat is a one piece aluminum forging not a
casting. Features recesses to fit padded inserts. Seat measures
11 x 11 inches.
VT No. 47-0791
2
3
4
1
Forging is a Multi Step Process!
Chrome Seat Rail Kit fits small
solo seats as VT No.'s 47-0110,
47-0112. Mount tabs may be
required for some applications.
Rail and mount tabs are available
separately.
VT No. Item
47-0263 Seat Kit, Leather
31-0978 Rail
47-0263
47-0048
47-0034
Solo Seat features a heavy duty steel base plate with a brown
leather cover sewn onto the padding.
VT No.
Kit
Color
47-0034
47-0190
47-0048
47-0195
31-0836