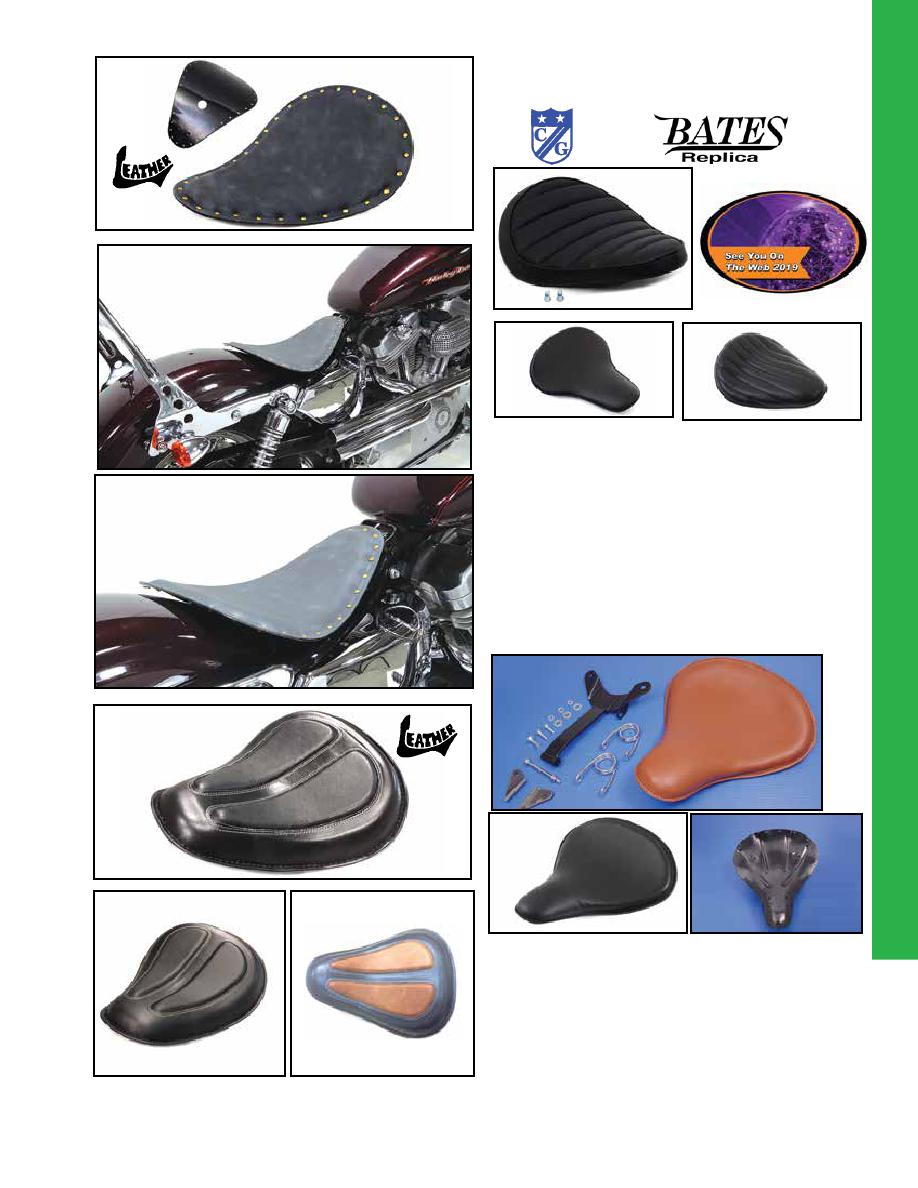 1231
MULTI FIT/CHOPPER
Solo Seats.
VT No. Finish
Style
47-0321 Leather
47-0326 Synthetic Bobber
47-0322 Leather
47-0323 Synthetic
47-0324 Leather
47-0325 Naugahyde
47-0327 Black Leather
47-0329 Brown Naugahyde Solo Spring Saddle
47-0330 Black Naugahyde Solo Spring Saddle
47-0921 Black Naugahyde
47-0480 Black Naugahyde
47-0485 Black Leather
Bates Smooth, 10 gauge pan
47-0321
47-0322
47-0323
The Largest Selection of Solo Seats Period!
Offering Solo Seats since 1968
Solo Saddles
47-0329
Velo Racer features thin profile with leather construction on
stock formed steel baseplate. Edge is original cobbler style
with ground and sanded edge. Seat measures 13" W x 16" L
with 6⁵⁄₈" c/c on rear bolt holes.
VT No.
Type
47-0157 Black
47-0159 Brown
47-0605
47-0606
Constructed with Formed
Metal Base!
47-0157
47-0605
47-0921
47-0326
47-0485
47-0480