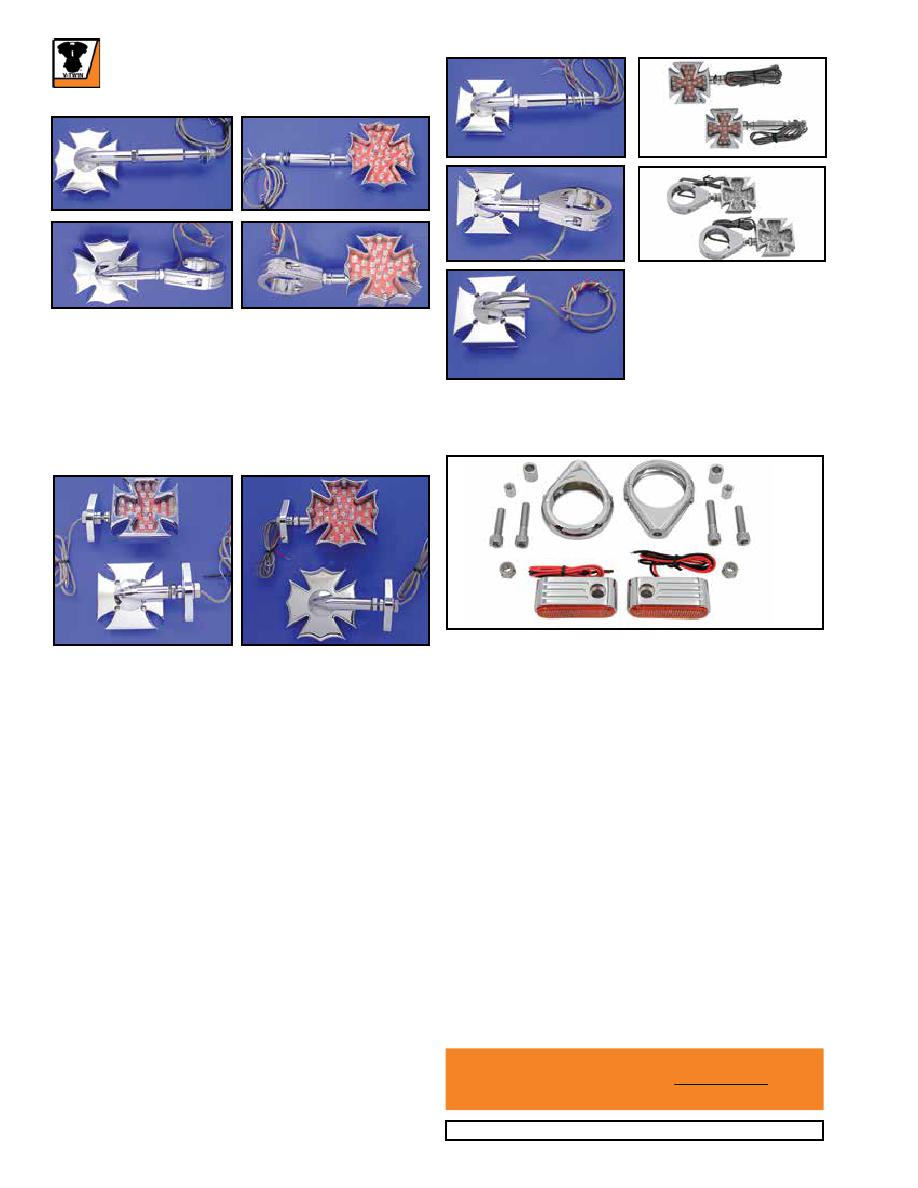 1152
Signal Lamps
Fireman Turn Signal Sets to fit OE style mounts.
Note: Fork mount types have clear lens, amber LED. Rear stud
mount have clear lens with red LED.
Sold as pairs.
VT
No.
Style
Type
33-0483
33-0484
33-0485
33-0268
33-0269
Maltese or Squire LED Turn Signals with mount base.
VT No.
Style
LED
33-0778 Maltese Amber/Yellow
33-0781 Firefighter
33-0484
33-0485
Warranty
All Lighting (Headlight, Taillight, Signal, Spotlamp and Marker) sold as individual
pieces or in kits are covered under our warranty "Replacement Only" Provision.
All lighting related items part numbers begin with a 33 prefix. No credit will be
issued for these items as they are exchange only.
Lamps listed are for show or decorative use only and not D.O.T. approved.
33-0781
33-0778
All custom turn signal/lights require load equalizer.
Maltese LED Lamp Set sold as pairs w/clear lens.
VT
No.
Type
LED
33-0480
Turn Signal with 96mm Long Stud
33-0481
Turn Signal with 41mm Clamp Kit
33-0480
33-0481
33-0482
33-0480
33-0481
Chrome 49mm Clamp On Signal Kit with amber lens. Mounts
to forks.
VT No. 33-0904