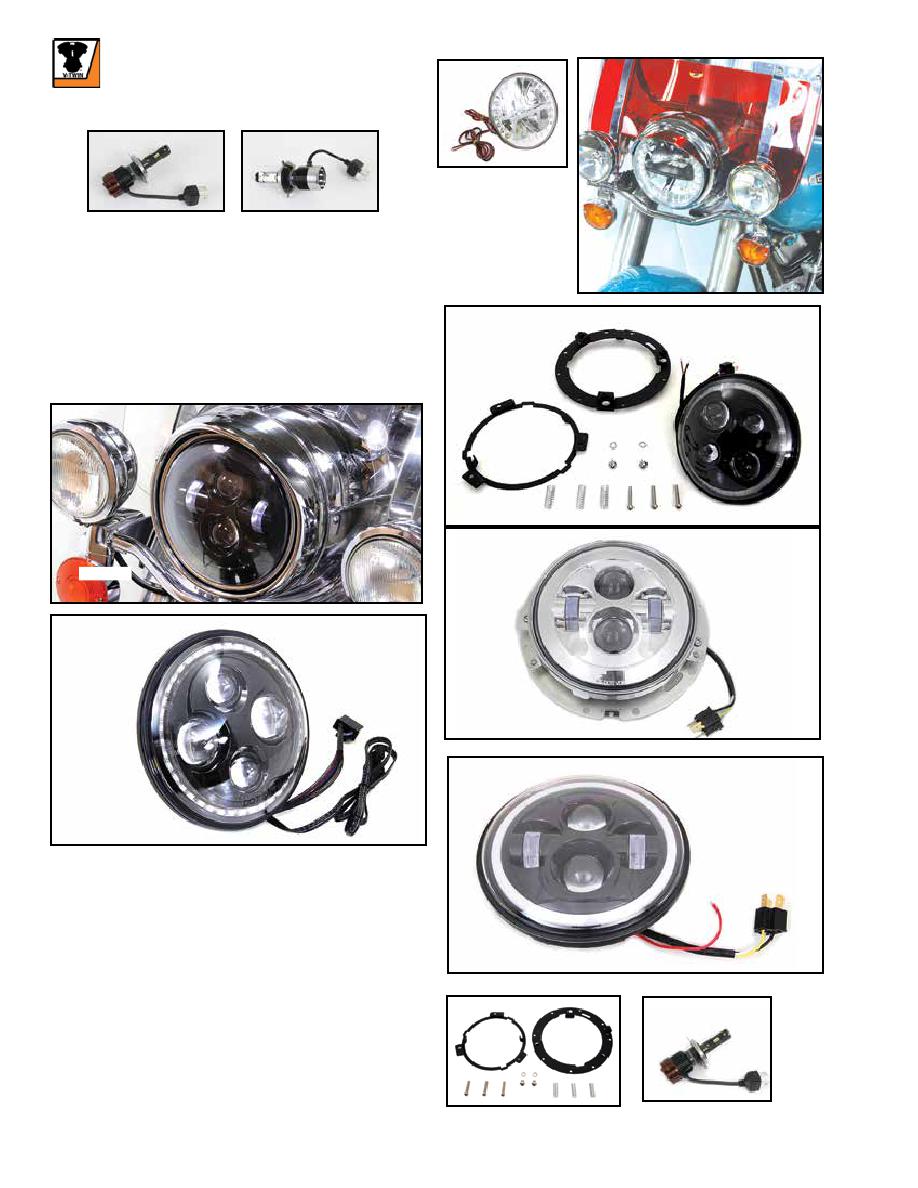 1098
LED Units.
VT No. Type
Fits
33-1008* White with turn signal
33-1782 LED Bulb
33-1430 12 Volt
33-1415 Black
33-1104 Chrome
33-1044* Black with DRL
31-0080 Replacement Bracket
33-1783 Black with turn signal
33-1106 Chrome with turn signal 2014-up FLT
*Note Requires 31-0080 mounting bracket for installation.
33-1415
31-0080
33-1044
33-1783
33-1008
33-1782
• With 3 pin socket for replacement of H-4 units. Features 360°
beam angle. Low draw won't drain the battery, remains bright
regardless of battery condition!
**Note: Due to the brightness
of the bulb, the headlight trim angle may need to be adjusted
to avoid distraction of other drivers. Does not work on new
Indians. The overall length is 3³₄" with an extended outer body
length of 1³₄".
VT No. Watt
Lumen
33-1782 30 3000
33-1717 25W 2500
White LED 12V Bulb
33-1717
7" LED Headlamp
33-1782
33-1104
33-1106