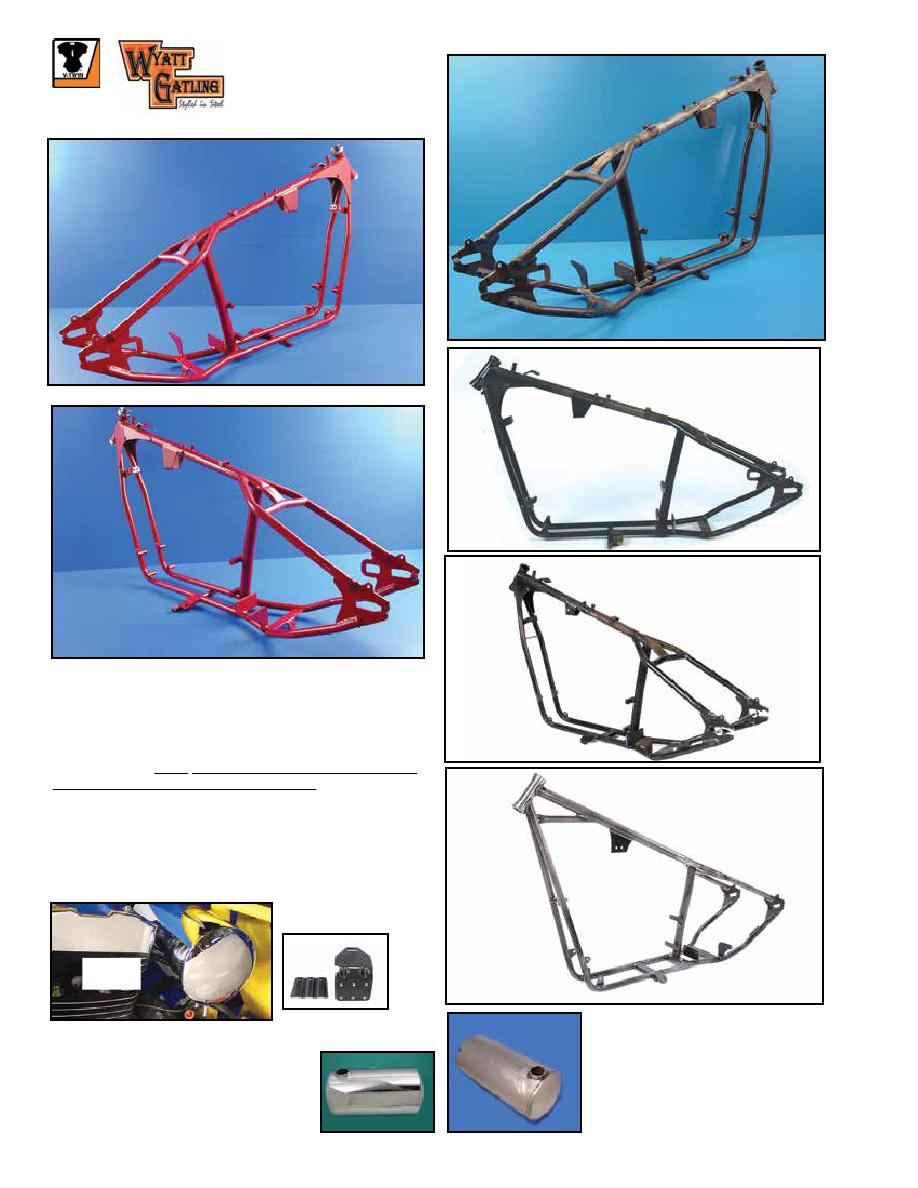 928
Chrome 5.5" Round Oil Tank fits XL's with Rigid frame mounts
by clamping to center tube or top mount center fill.
VT No. Type
Finish
Brackets
40-0474 Clamp
—
40-1476 Clamp Raw
—
40-0741 Top Mount Chrome 31-1755
40-0742 Top Mount Raw
31-1755
40-0474
Installed
40-0742
40-0474
XL Rigid
51-1025
Frames include a
suggested parts
listing to aid in
construction.
• Features Flatside Bob Tank Mounts
• Suggested Parts List
• Kick Stand Mount
• Sissy Bar Tabs
51-1032
Order
Neck Cups
Separately
Rigid Frames for XL models will accept 1" neck cups, VT No.
24-0119 and include mounts for flat side fat bob tanks or stock
tank. Frames with cross shafts include bushings. Order oil tank
and battery box separately. Disc brake models accept 1987-99
caliper assembly VT No. 22-0370 and a 140 tire. All frames
have 40° rake and 1" stretch. 1975-76 models require use of
forward controls.
Note: 1957-79 application requires modifica-
tion of rear motor mount to accept kick shaft.
VT No.
Year
Engine
Brake Type
51-1025 1957-76 Ironhead
51-1028 1977-78 Ironhead
51-1031 1952-78 Ironhead
51-1032 1979-81 Ironhead
51-1027 1986-2003 Evolution
51-3525 1986-2003 Evolution
51-1032
51-1028
51-1027
31-1755
51-3525