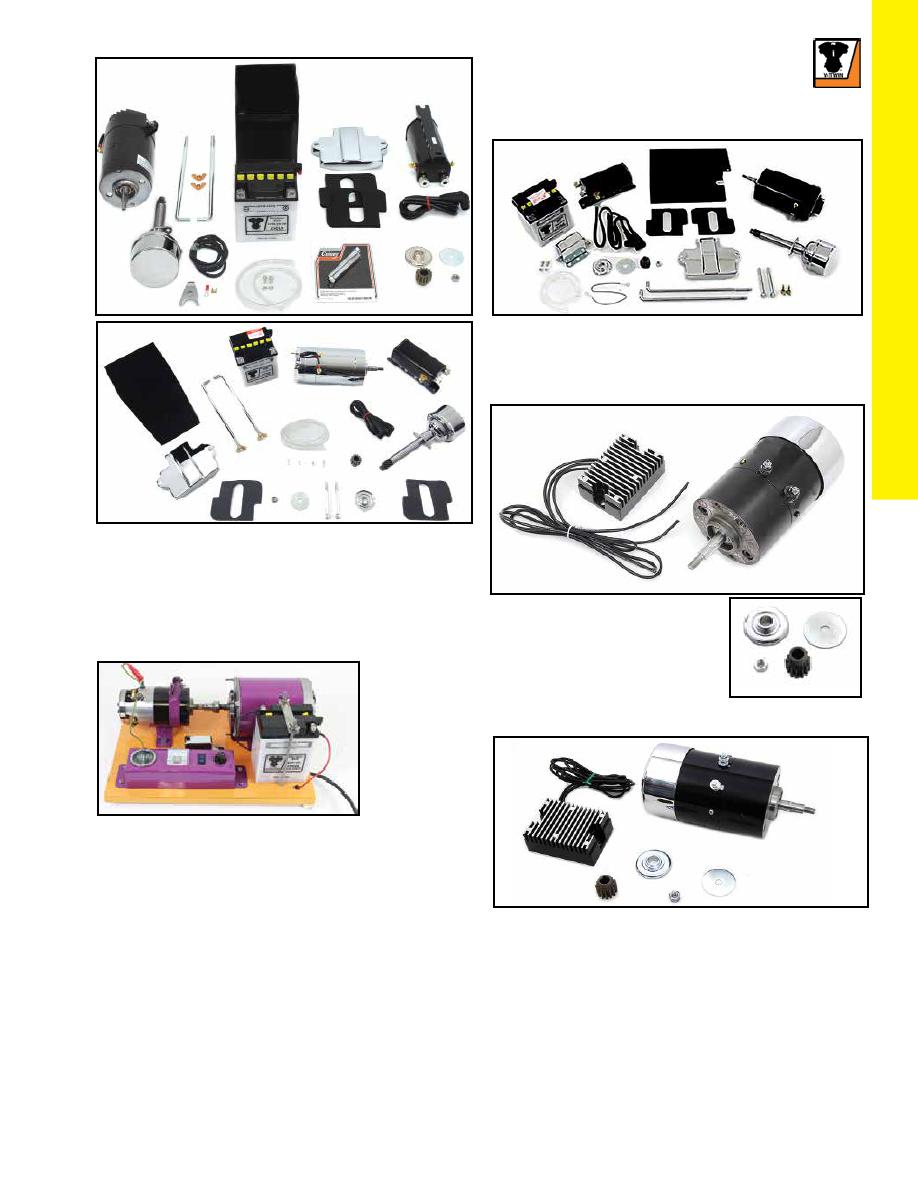 691
CLASSIC
Generator-Conversion Kit includes all parts illustrated includ-
ing a "look alike" 12v regulator and automatic advance distrib-
utor. Converts 6 volt to 12 volt system. Fits 1936-65 Big Twin
OHV
VT No. 32-0767
Generator-Regulator Conversion Electrical Kit includes all
necessary components to convert a 1936-69 Big Twin to a
12 volt system. Kit includes a 12 volt generator with a built in
solid state regulator, mini 12 volt battery, battery box kit which
fits in the original 6 volt battery compartment, 12 volt coil, auto
advance distributor and generator screws.
Black Chrome
32-0750 32-1165
32-0750
Conversion
System
32-1165
32-0767
Alternator 12V Conversion Kit
includes alternator and black solid
state regulator. Order gear kit sepa-
rately.
VT No. Item
Fits
32-1282 Alternator 1936-57 BT
32-0204 Gear Kit
32-1385 Electronic Relay
32-0204
32E Alternator Kit includes a black 12V alternator, with a
chrome end cover, black finned solid state regulator and gear
kit for OHV models.
VT No. 32-1873
32E Generator Tester for 6 volt models with relay only.
This is the test unit used to check 6 volt 32E 3 brush genera-
tors with relay.
*NOT FOR SALE* Fits 1936-52 EL and 1941-57
VT No. 16-1702
We Test
On Site!