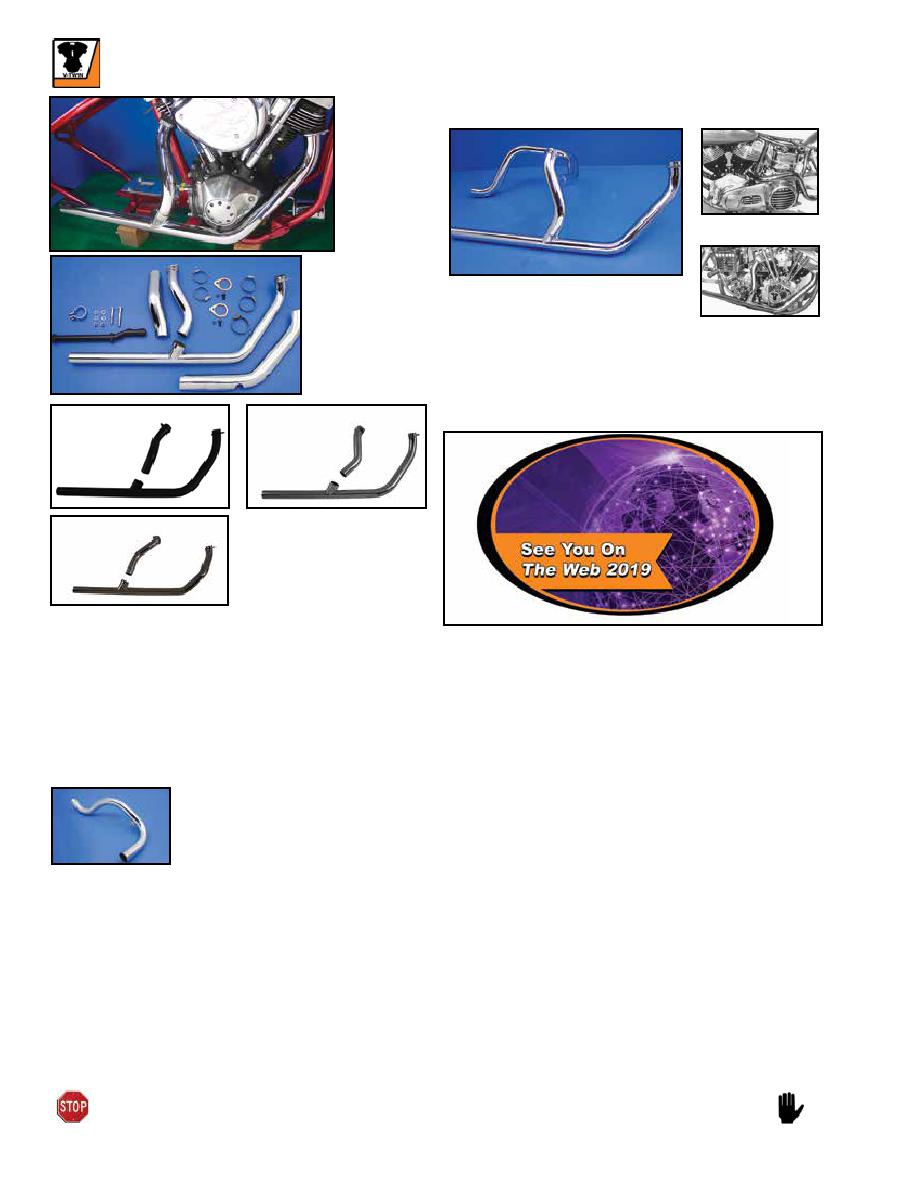 646
Chrome Crossover Exhaust Pipe for
Big Twin models with crossovers. To fit
stock systems only. Replaces 65494-70.
VT No. 30-0226
Right Side
1970-84 FLH Dual
Crossover System
29-1101
Stock Type 2 into 1 Exhaust. Single type for 1970-84 FLH
fits Shovelheads when the front pipe is inside front frame
tubes.
VT No.
Type
Year
Shield
Set
29-0146
30-0333
29-1160
Chrome, K & E 1970-84 FL with Heat shields
29-0147
29-0158
30-0333
N/A
30-0308
Chrome Dual Pipe Crossover System less Mufflers features
intersection of left side cross over at rear pipe, 1¾" outside
diameter. Fits 1970-84 Shovelhead. Order heat shields and
mufflers separately. Pipes are for kick and electric.
VT No. 29-1101
Left Side
29-1160
29-0146
2 into 1 Exhaust
29-0147
29-0158
29-1155
Important Note:
Some items on this page may be emission-related parts subject to California or other emission control laws. Please see
note for important information regarding emission control regulatory compliance and warranty information.
2:1 Siamese Header Set fits Shovelhead models.
VT No. Fits
30-0586 Chrome
30-0587 Black
30-0586
30-0587