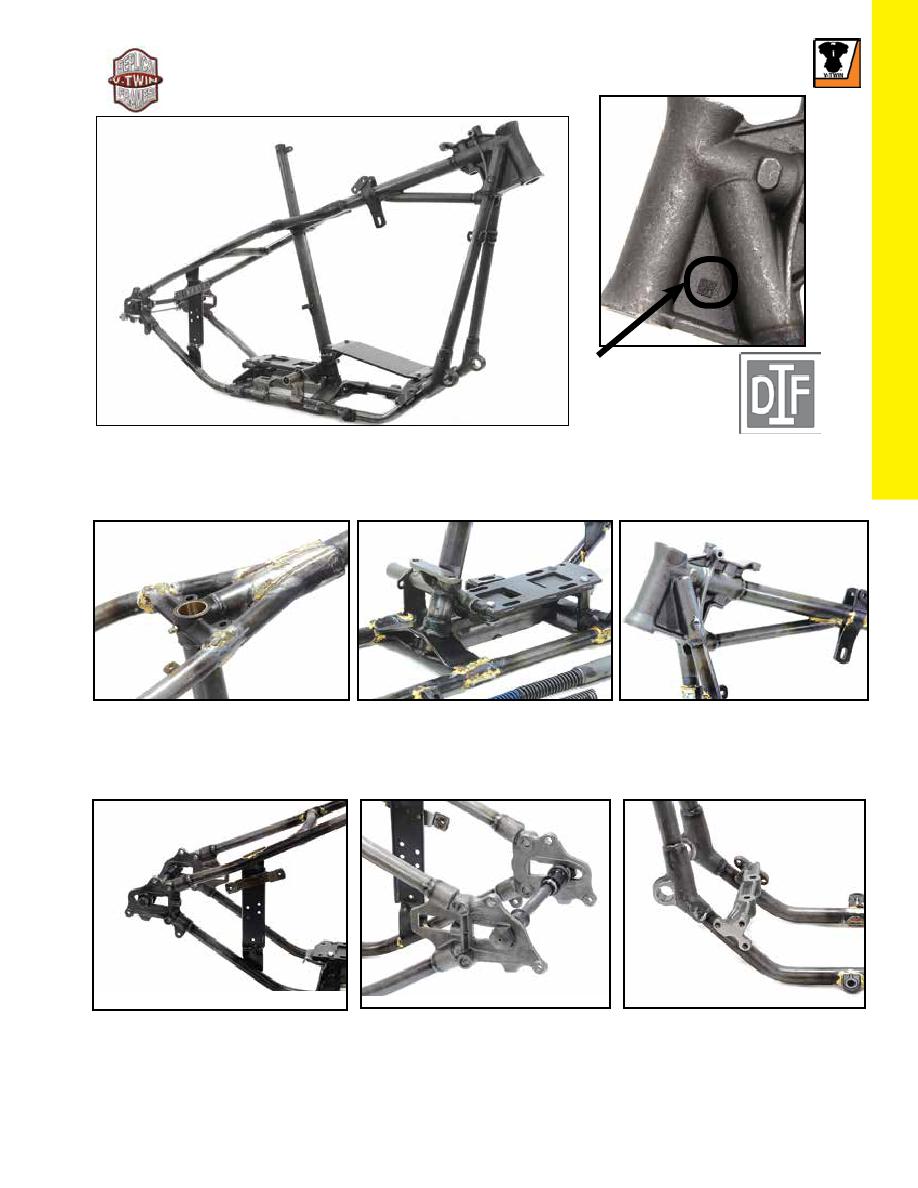 631
CLASSIC
V-Twin Replica Knucklehead Frame
51-1941
Replica Frames with accoutrements as shown on detailed areas make this the premier frame in the industry.
Forged Neck yields the hallmark look of this
replica, which will accept a neck lock and glide
damper stud. Top engine mount has key hole
slot which is the 1953-57 type. Spark and
throttle cable mount tabs are also provided.
Steel Parts deliver full strength and exact
detail in front engine and side car lugs.
Over 8,000
Served since 1995!
Rear Engine and Front Transmission
Mount is of forged steel, with bushing
installed. Transmission mounts incorporate
a formed reinforcement strap to connect the
two tier support strap assembly, all of which is
constructed accurately of blanked and formed
stampings.
1936-40 Neck
has original
forge mark!
Brazed Joints