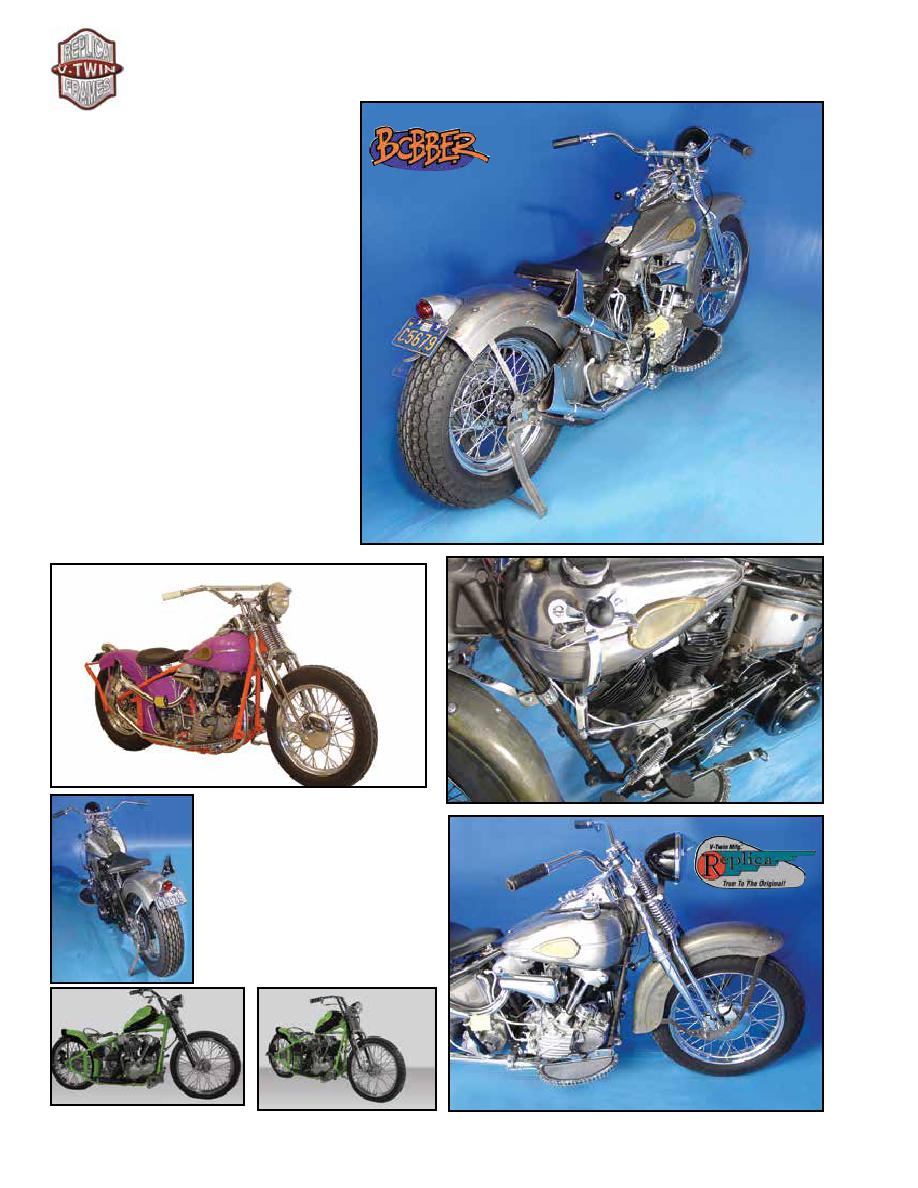 624
V-Twin Replica Motorcycle Kit
V-Twin Replica Knucklehead
This machine is recreated with the original Bobber
styling of the late 1940's, utilizing the full range of
V-Twin Replica Parts. Engine details include cast
motor case with relay and number boss, but rein-
forced at cylinder base area for added strength.
Knuckleheads are replicated from ductile cast iron
with accurately formed valve cover set and plumb-
er style manifold. Foot Shift model includes hand-
shift gate and handle for decoration only. Other
components in assembly include:
• 29° V-Twin Replica frame
• 16" Rear and 18" Front Wheel
• Chrome Stock Inline Spring Fork
Original Styling!
How about Stock?
We've done your homework on this one!
• V-Twin Replica Motorcycle Kits are equipped
with all the necessary parts except gas, oil
and battery electrolyte!
• All components used throughout the assembly
have been selected for each particular year of
application.
• Engine is completely assembled pre-run and
tested for oil pressure
• Transmission completely assembled
• Wheels, laced and trued in our facility with
bearings pre-set
Replica Bobber Type
Finish
55-5013 55-5009 Handshift Chrome
55-5014 55-5010 Handshift Resto
55-5016 55-5011 Footshift Chrome
55-5017 55-5012 Footshift Resto

55-3637 Handshift Resto
Green Bobber Kit.
VT No. 55-1939