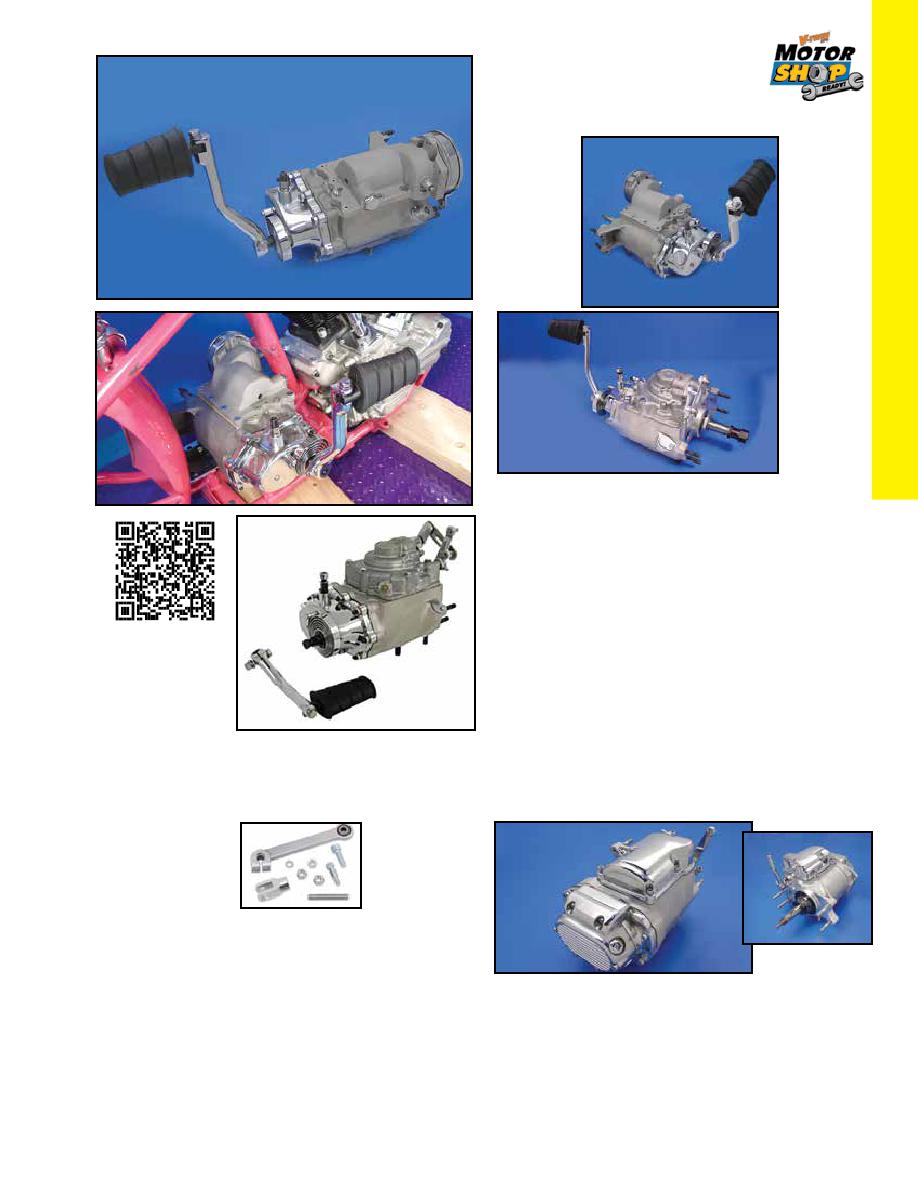 527
CLASSIC
4-Speed Transmissions include Replica
parts, chrome kicker cover and components, clutch rod, throw-
out bearing, natural finish ratchet top with chrome dust cover,
arm, mount studs, clutch hub nut, seal and key, fully assem-
bled for Big Twins.
• 1970-84 models feature case with mount lugs to accept alu-
minum inner primary covers. Speedometer drive gear sup-
plied is 1:1 ratio. Torrington needle bearings used through-
out. VT No.'s 17-0012, 17-0013 will accept belt or chain final
rear drive which accepts electric start.
Note: The shift pattern will be reversed when installed in mid-
shift models as it has the FL type ratchet top to be used with
forward controls.
VT No.
Ratio
Year
17-0005
17-0006
17-0012* 3.00
1970-84 FL with Rotary Top
17-0013* 2.44
1970-84 FX with Rotary Top
*Note: Available with 1979-85 type with Rotary Top.
1970-84 Ratchet Top
Style Pictured
17-0005
4-Speed Replica
Transmission
17-0005 Left Side View
17-0005
Installed
17-0013
S&S 5-Speed Transmission
VT No.
Item
17-0548
12-0394
Countershaft Needle Bearing
21-4750
5-Speed Transmission as pictured, direct bolt in replacement
on 1970-84, for the 4-speed unit. Completely assembled using
replica gears, shafts and transmission case. All internal parts
interchange with stock 5-speed components. Available with
late clutch release mechanism. Use 1980-84 FXR 5-speed
transmission sprocket with offset so teeth are closer to trans-
mission case. Inner primary must be clearanced for final fitting.
Available with late clutch release mechanism for 1987-up type
cable.
VT No. 17-0015
5 Speed Conversion
17-0015
21-4750
17-0013
https://www.youtube.com/watch?v=spXaleIxrAs&list=LLoKfvCX-
CqOKPF5smOwNON1A&index=12
4-Speed
Transmission