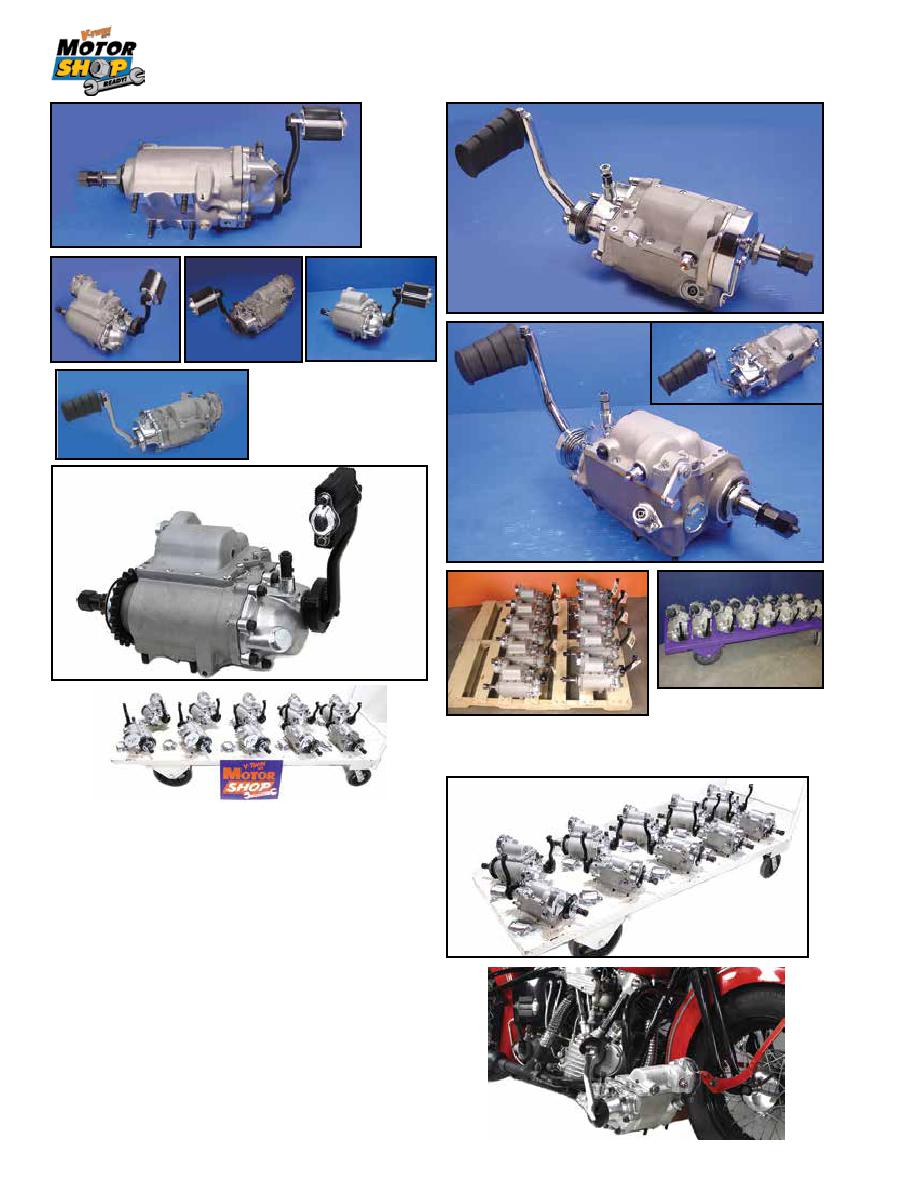 526
4-Speed Transmission
17-0026
17-0025
17-0035
with chrome kick cover
and arm
17-0000
17-0004
Motor Shop Assembles
10 Transmissions Per
Batch
17-0035
17-0026
17-0026
Over 3000 in service since 1993
replica early kick arm
17-0026
4-Speed Transmissions include Replica
parts, kicker cover and components, clutch rod, throwout bear-
ing, natural finish ratchet top with chrome dust cover, arm, mount
studs, clutch hub nut, seal and key, fully assembled for Big
Twins. All are 3.00 ratio FL style.
• Big Twin 1936-64 models feature original style case
VT No.
43-9149 with early style main drive gear, 44 rollers and 2:1
ratio speedometer drive gear for kick start only.
VT No. 17-0025 and 17-0035 for 1936-64 feature chrome kick
cover and chrome offset kicker arm.
VT No. 17-0026 and 17-0000 feature original style aluminum
kick cover and early one piece black kick arm for kick start
VT No. 17-0004 fits electric start primary cover and is for 1:1
VT No.
Year
Type
17-0025
17-0026
17-0004
17-0035
17-0000
17-2500
17-2500