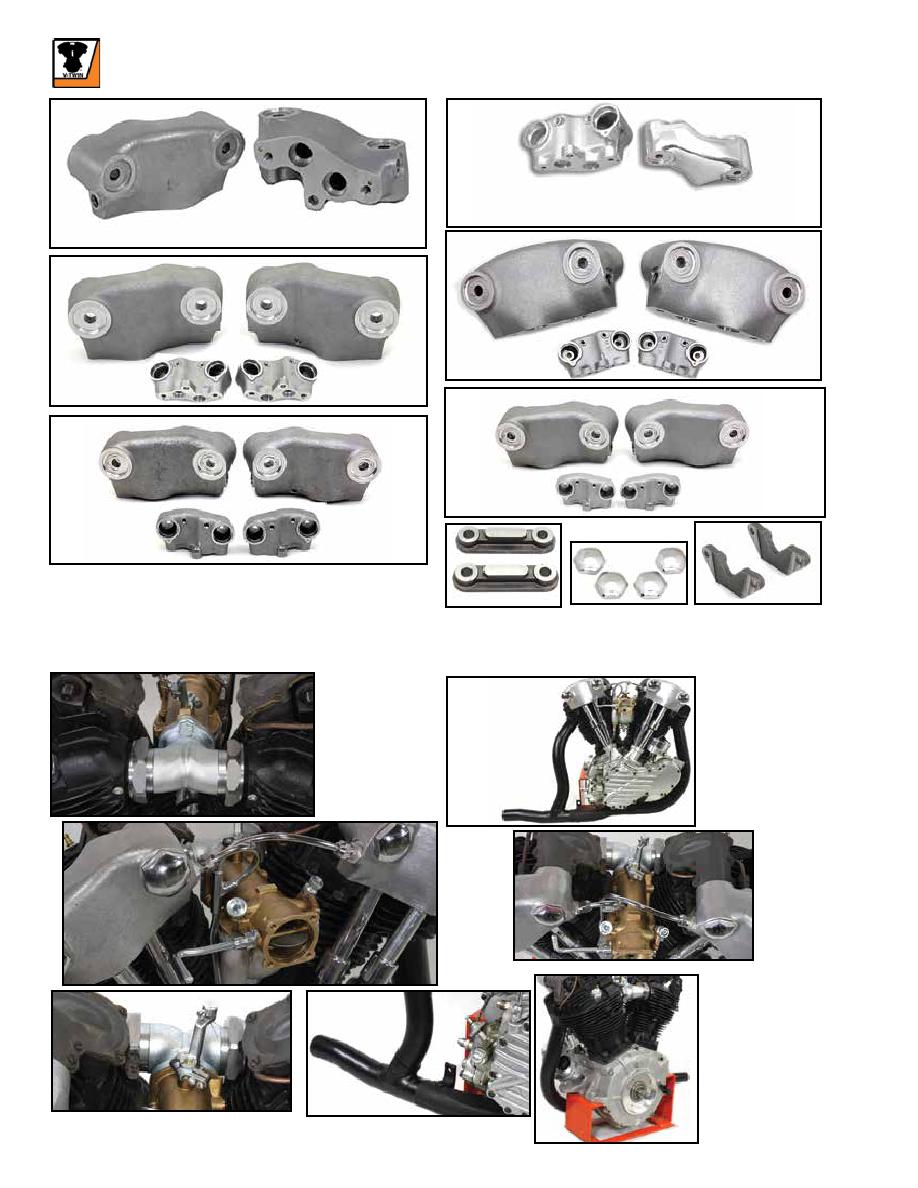 512
Replica
Knucklehead
Motor is fitted
with V-Twin Mfg.'s
exclusive replica
exhaust system
produced with our
world exclusive
tooling and fixtures.
Replica Knucklehead
Note "Baby Butt"
manifold is fitted to
74" large port cylin-
der heads, to accept
a 3 bolt Linkert car-
buretor on the later
Knuckleheads.
Every Part By V-Twin Mfg.
Linkert Detail
VT No.
29-1115
10-1941
for
Motor
Replica Knuckle-
head Long Block
comes complete
with Linkert brass
carburetor. Fits
1936-1947.
VT No. 10-1941
Replica Knucklehead Rocker Box Sets. See web for photos.
Year
1941-47 1942-47 1936-37 1936
49-1286
49-2601 49-0011 49-1289 49-1307
49-2650 49-0039 49-1293 49-1301
49-0037 49-0037 49-0037 49-1387
49-2601
49-0011
49-2650
49-0039
49-0037
10-1186
VT No. Item
Year
10-1186 Cast Tab Set 1936-47
10-1187 Raw Rocker Arm Support Set, 1941-47
11-0879 Arm Shaft Set 1936-37
49-1307
49-1286
49-1286