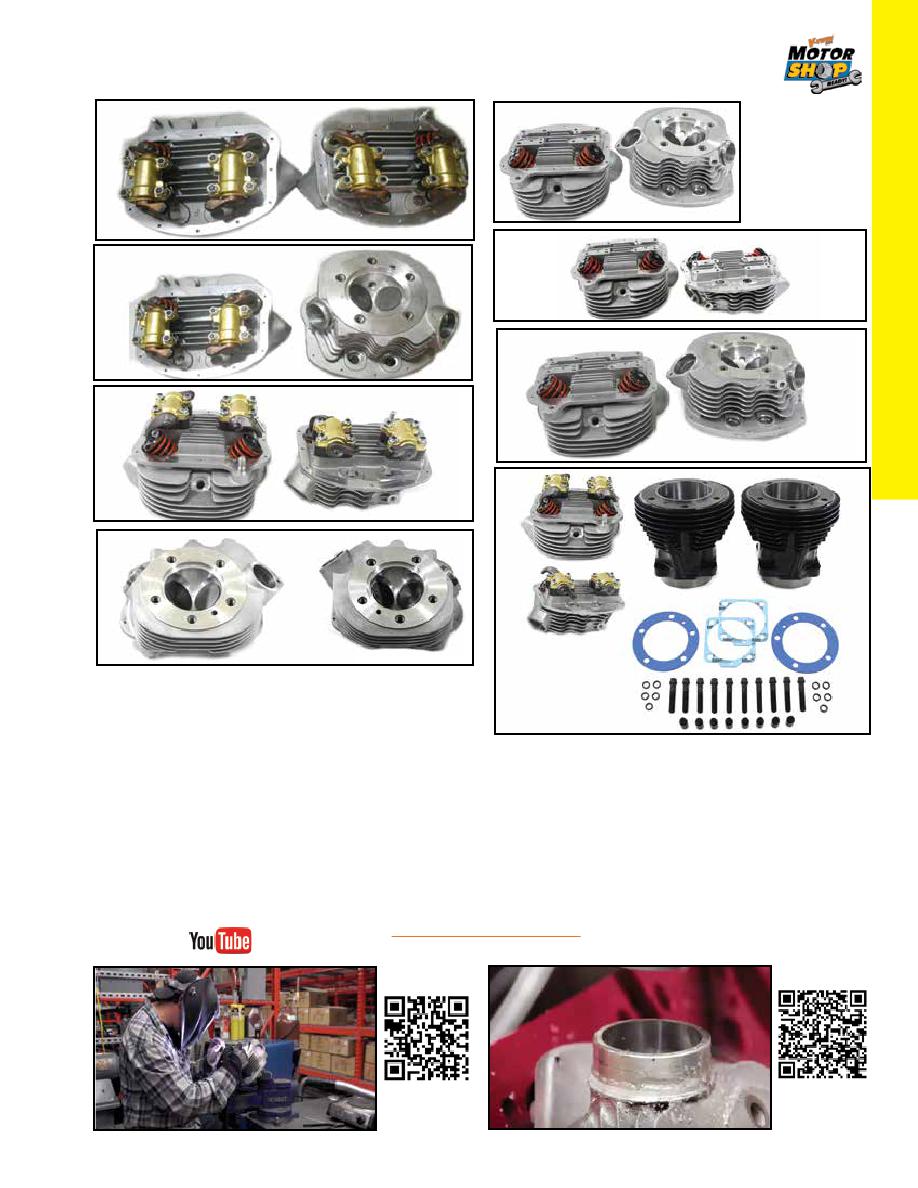 505
CLASSIC
1948-65 Panhead Set
V-Twin "Motor Shop Ready" Panheads feature a Shovelhead
o-ring intake port and exhaust port design and require the use of
the Shovelhead cylinders of installation. Heads are assembled
with cast iron valve guides, nitrated valves (Panhead exhaust/
Shovelhead intake), valve springs, lower spring collar, upper
spring collar, valve stem seals and valve keeper keys. Fully
assembled sets include matched rocker arm assemblies, rocker
arm studs and valve oilers installed. Available with single spark
plug style only and for either stock or 3⁵⁄₈" big bore cylinders.
Order late style o-ring manifold separately. Can only be used
Shovelhead cylinders.
Fully
Heads
Bore
Assembled with valves
10-1086
10-1139 3⁵⁄₈" Big Bore
10-1067
10-1074
10-1074
10-1074
10-1067
10-1139
10-1086
Motor Shop Welding Service
Watch Our Videos!
http://www.youtube.com/user/TeddCycle
Motor Shop Exhaust Port Replacement
10-1086
10-1067
Panhead Big Bore Kit with cylinders and matching complete
Panhead heads. This kit will fit 1970-1984 Shovelheads to
convert to Panhead type, with overhead oiler system.
Kit includes cylinder kit with cast pistons, head bolt set and
rings. Complete Panhead head set comes with valves guides,
springs and rocker arm assemblies.
Note: Order Panhead
valve covers, manifold, pan gaskets and pushrod covers sep-
arately.
VT No.
Bore
10-1341
10-1345
10-1341
10-1345