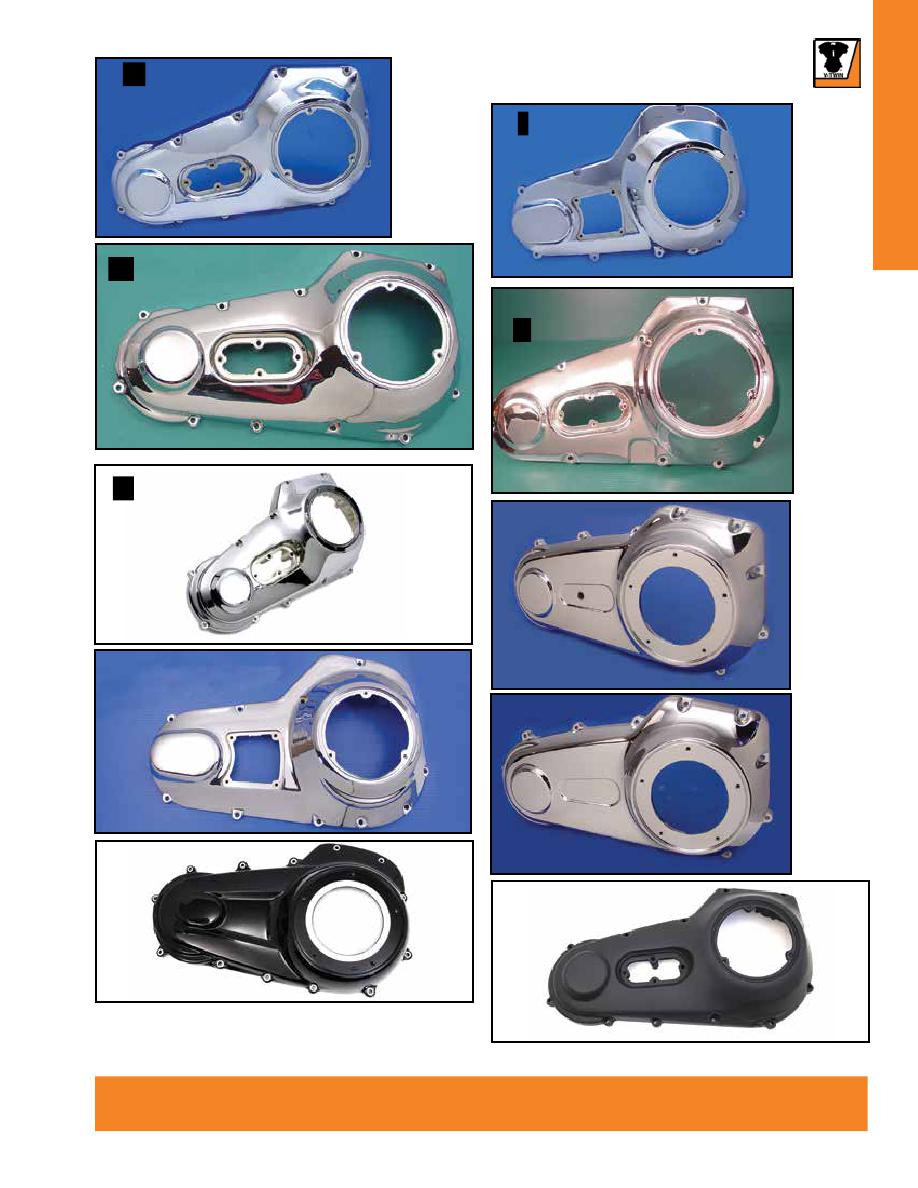 435
BIG TWIN
Outer Primary
J
I
K
Note:
Big Twin
Outer
Primary
Covers
are from
new die
cast tool-
ing to
replace
stock
parts. Kits
include
chrome
primary
cover,
chrome
allen
screws,
outer
cover
starter
bearing
and gas-
kets for
derby,
inspection
and outer
covers.
All other
covers are
sold as
cover only.
M
P
43-0345
Die Cast Primary Covers are manufactured from a casting process. It is the nature of parts produced from this process to have small random subsurface imperfections that can be uncovered during
the polishing process. These may appear as very small cosmetic imperfections after chrome plating. We also do not polish in areas that are not readily visible once assembled on the motorcycle or
by polishing machines such as small depressions or tight corners. As these conditions are common in polished and chrome-plated castings, a reasonable standard of acceptability has been estab-
lished to bring you the highest quality product at an affordable price. This part meets Perma Chrome™ cosmetic standard. The aforementioned cosmetic conditions are considered reasonable for
this part and are not considered warrantable.
43-0341
43-0360
43-0359
43-0000
Outer Primary Cover for M-8, 2017-up FLT, gloss black finish.
VT No. 43-0000
43-0432