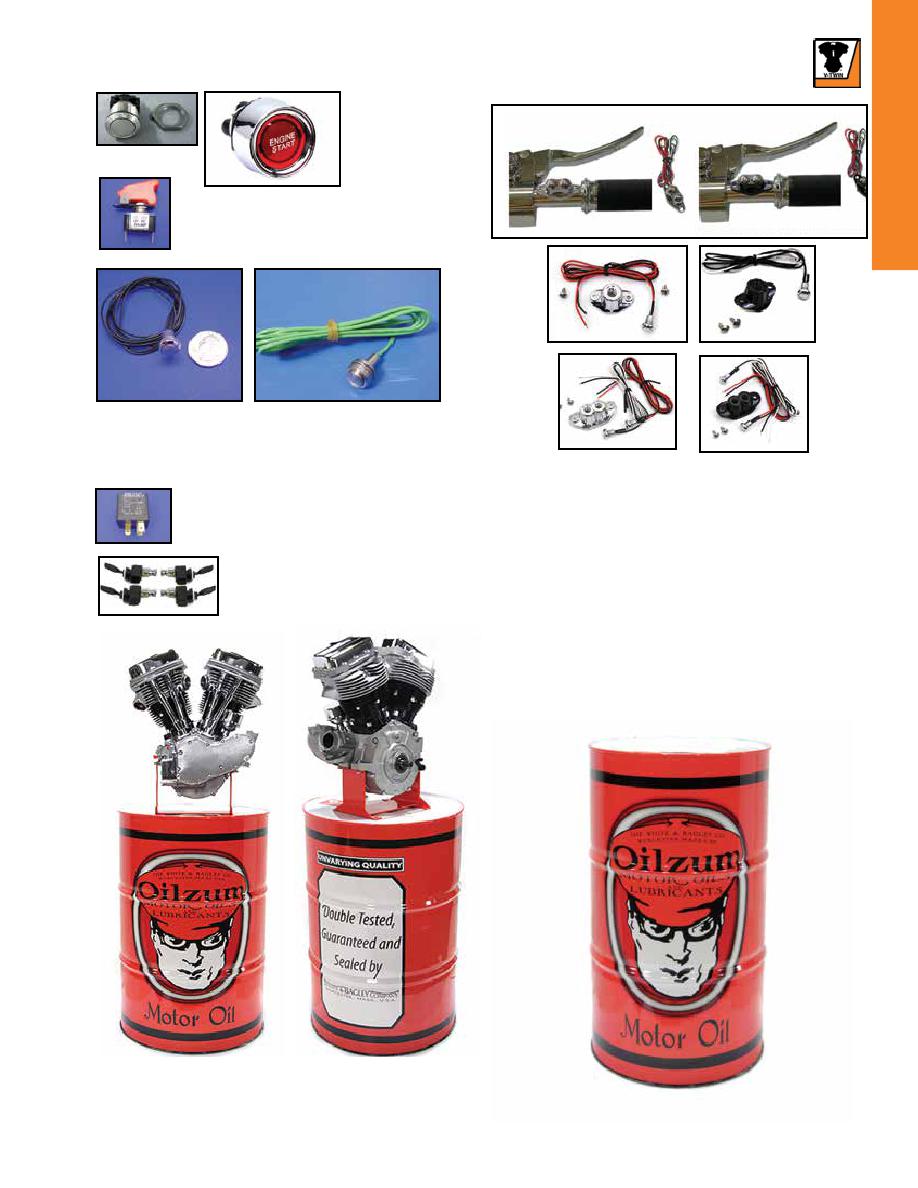 359
BIG TWIN
Bat Handle Toggle Switch Set comes
in a set of 4 featuring a black finish.
VT No. 32-1812
Hi-Low Beam Switch Relay will allow the Hi-Low
beam to be switched from one beam to another
using one wire momentary horn type button.
VT No. 32-0448
Mini Chrome Push Button Switch for starter. Two wire type
requires a starter relay.
VT No. Wire
32-0867 2
32-0869 1
32-0869
32-0867
Button Switches
20 Amp Toggle Switch features red cap closure.
VT No. 32-0188
Direct Starter
Button fits 7/8"
hole.
VT No. Button
32-1025
32-8115 Red
32-8115
32-1025
Custom Handlebar Switch Kits feature a CNC cut billet housing that
are available in duet or old school styles. Kit includes stainless steel
all weather mini switches, colored wiring and mounting hardware.
Available in black, chrome or copper plated finishes. Duet style has a
more modern square style shaped housing and old school style has a
rounded shape hosing like old style original horn switch.
Duet Style
VT No.
# of Switches
Finish
32-0263 2 Chrome
32-0264 2
Old School Style
32-1378 1 Chrome
32-1360 1
32-1379 1
32-1380 2 Chrome
32-1364 2
32-1381 2
32-0263
32-0264
32-1360
32-1364
32-1378
32-1380
55 Gallon Oilzum Design Can measures 70" x 33". Note:
This item is only available for pick up at our NY warehouse.
VT No. 48-1836