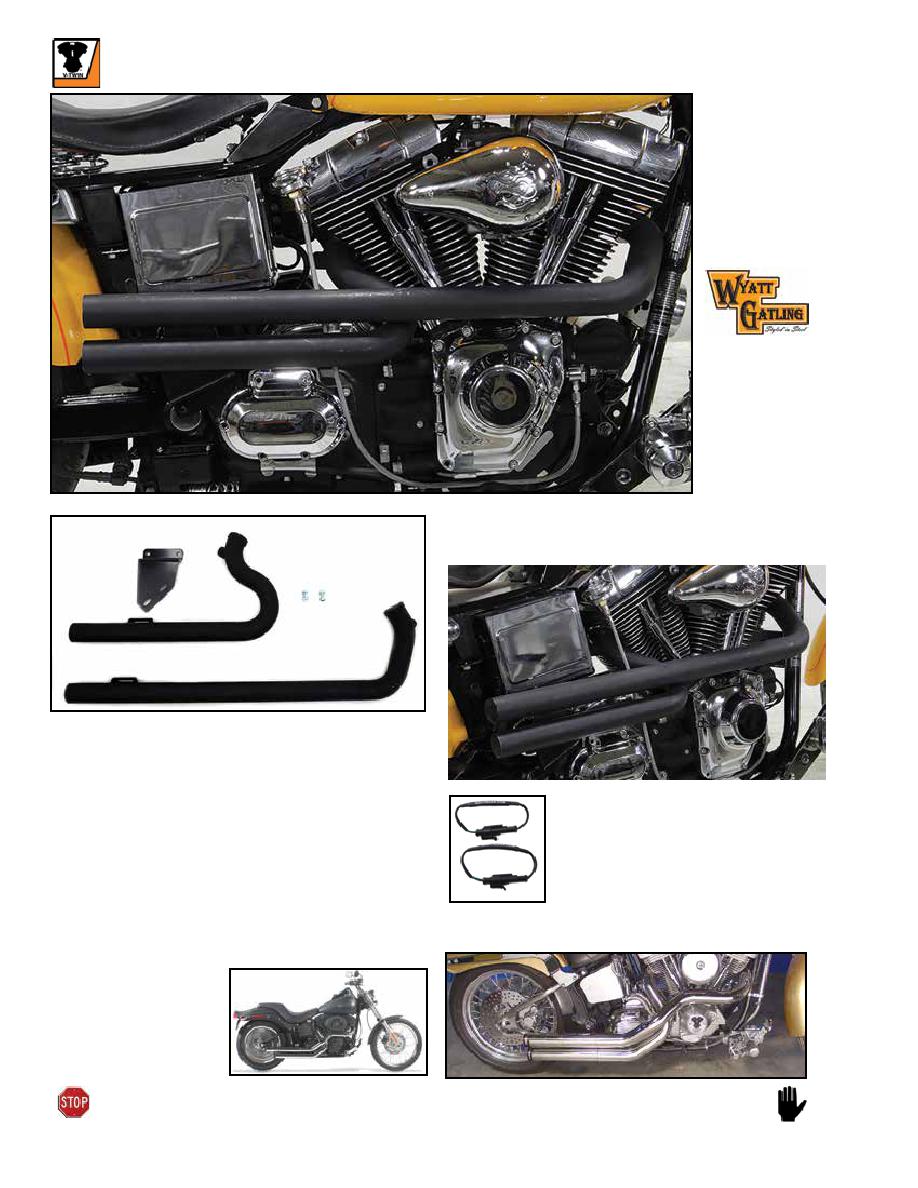 316
Rinehart Racing Chrome Crossback 2 into 2 Exhaust
System. The Crossover three step header design with 2¹⁄₂"
chrome integrated mufflers significantly boosts torque and
horsepower across the RPM range. Crossback systems are
available in flush cut or staggered versions, and include 2¹⁄₂"
220° full coverage heat shields that merge flush to the muffler
bodies with custom billet end caps and two sets of baffles.
The system has a 2" outer diameter for engines up to 96
cubic inch and 2
" outer diameter for large high performance
engines. All systems include two oxygen sensor ports.
Flash Cut Style
VT No. Fits
30-1547 2006-17 FXD
Staggered Style
30-1549 1986-17 FXST
30-1550 2006-17 FXD
Namz O2 Enrichment Device
Recommended for bikes with high flow air
cleaners and performance exhaust systems.
The reduces engine operating temperature
between 20-30 degrees. Just simply plug
this in between oxygen sensors and wiring
harness. Fits 2007-2008 FLT, 2007-2011
FXST-FLST.
VT No. 32-6553
2:2 Crossback Exhaust
FXD Shotgun Style Exhuast Drag Pipe Set. Fits 1991-17.
VT No.
Finish
29-0210 Chrome
29-0211 Black
29-0211
Important Note:
Some items on this page may be emission-related parts subject to California or other emission control laws. Please
see note for important information regarding emission control regulatory compliance and warranty information.
Exhaust for FXD
30-1549
VT No. 29-0211
Installed