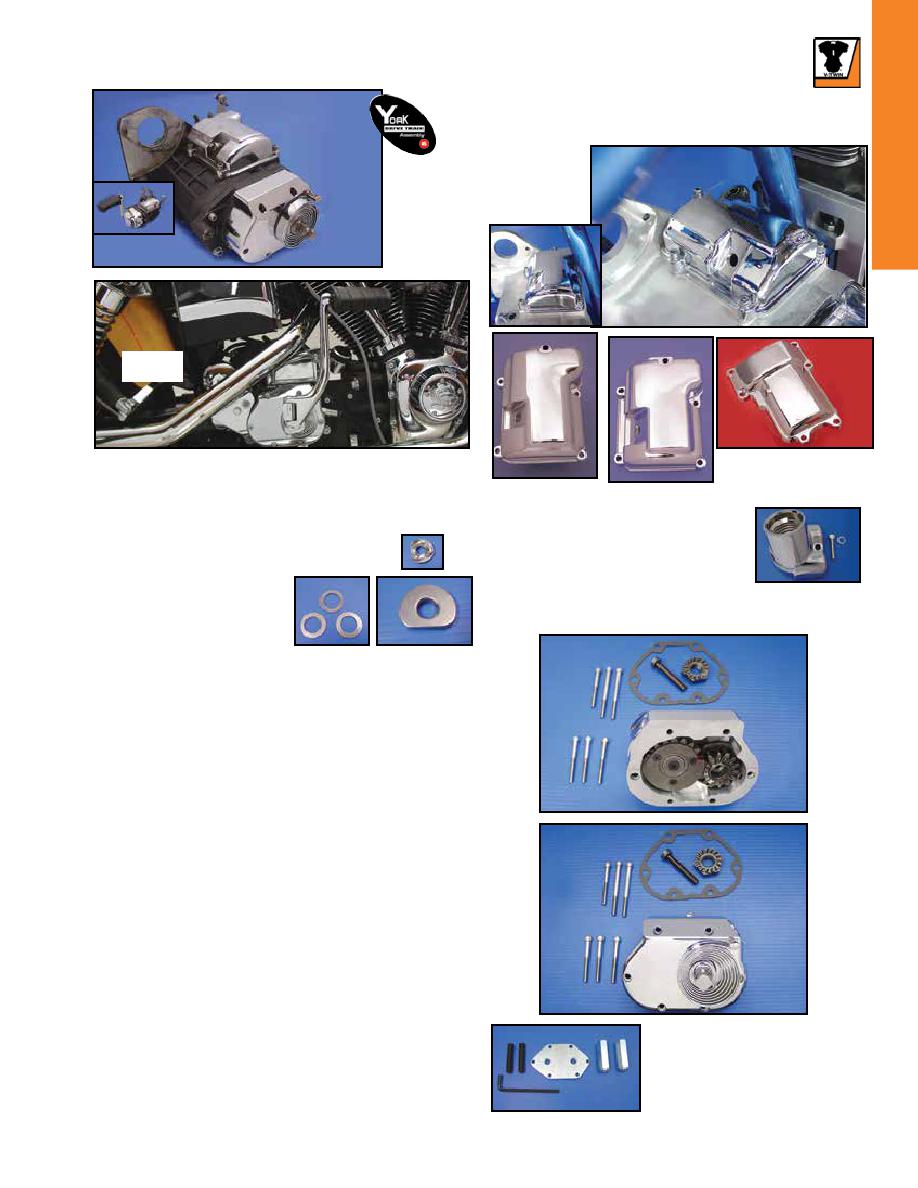 199
BIG TWIN
Chrome 5-Speed Transmission Top Covers.
VT No.
Year
Model
43-9136 1987-99 FXST,
43-0504 2000-06 FXST,
43-0786 2007-17 FXST,
5 and 6-Speed
Top Cover
43-9136
43-9136
Installed
43-0504
Chrome Oil Fill Cover fit 2006-17 FXD. Replaces 62511-06.
VT No. 42-1020
42-1020
43-0786
5-Speed Kicker Kit
5-Speed Kick Starter Installation
Tool. Save time when installing
5-Speed conversion units, because
the complete transmission does not
have to be dismantled. Mainshaft
and clutch pack can remain in place.
Reduces labor from 6 to 3 hours.
VT No. 16-0756
17-0858
5-Speed Kick Starter Kit features slim profile design. Pushrod
modification may be required. Order kick starter arm and
pedal separately. Fits all 5-Speed FXST, FLST, FLT and FXD
replacement OEM transmissions.
VT No. Item
17-0858 Kit
17-0883 Black Kit
17-0876 Kit with arm
17-0857 Gear Set
17-0989 Inner Clutch Ramp
17-0869 Shaft, 1" longer
12-1968 Bearing
13-0123 Replacement Spring
17-0353 Dipstick
15-0688 Gasket Kit
17-0989
12-1968
17-0876
Installed