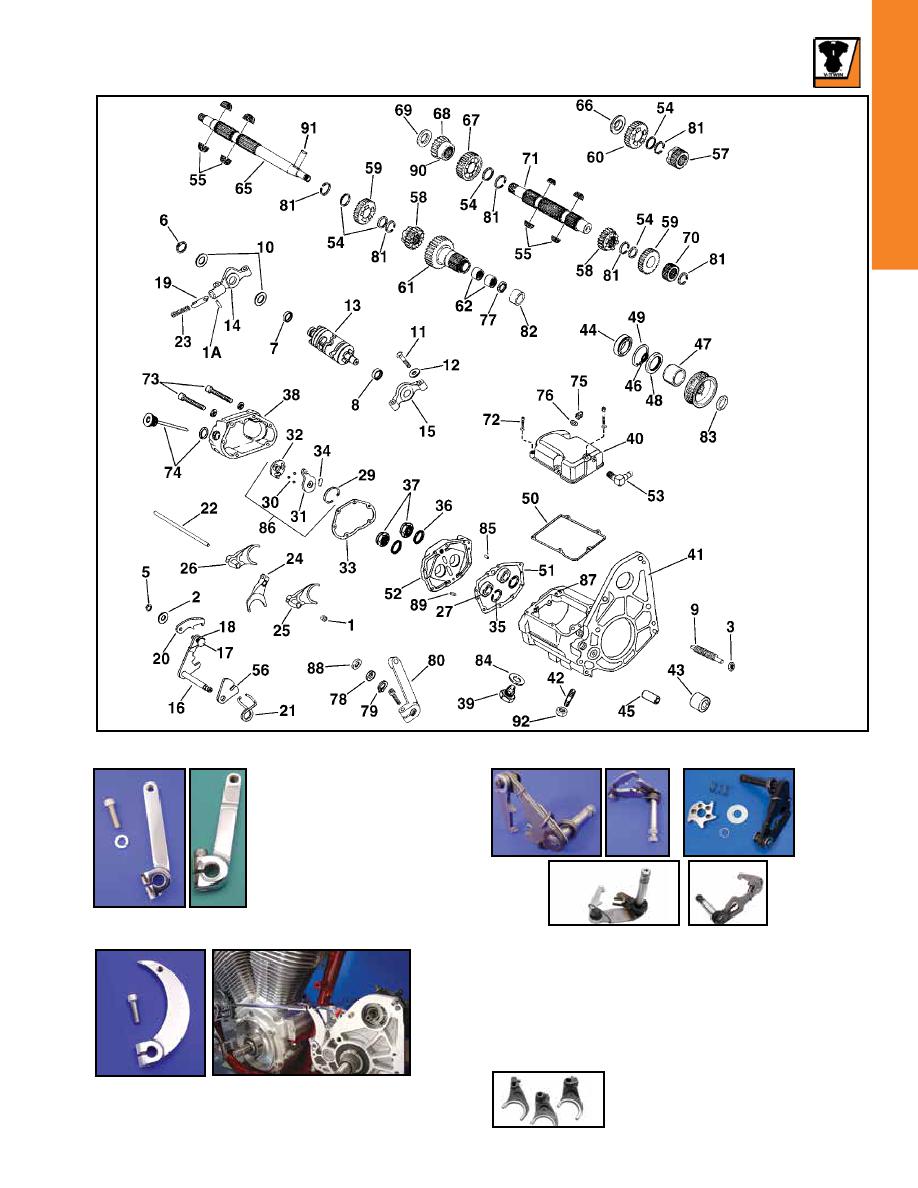 195
BIG TWIN
5-Speed Transmission Parts
Billet Shift Arm fits 5 Speed 86-96 ST 85-94 FXR 91-96 FXD
Big Twin transmission.
VT No. 17-0666
17-0666
17-0666
Chrome Steel Inner Shifter Lever
Includes stainless allen screw and
washer.
VT No.
Fits
17-0966
17-0968
17-1009
This V-Twin part is a steel forging. In this process, the steel is first fired as a red hot
ingot. Next a huge air hammer compacts and orients the grain structure into a rough
shape of the part. Subsequent hits form the part into its final shape. After which it is
machined and heat treated which results in greater strength and resistance to wear.
V-Twin supplies many products which are of forged construction, including connecting
rods. Frame components and kicker arms.
17-0966
17-0968
Shifter Parts
5-Speed Big Twin Transmission Shift Pawl Assembly
includes shift shaft with lever, pin, lever and shaft springs and
pawl as pictured.
*Note: Anti overshift type
VT No.
Fits
17-0576 1986-06 FXST, FLST, FLT, 1991-05 FXD
17-0590 1986-01 FXST, FLST, FLT, FXD
17-0596* 1986-01 FXST, FLST, FLT, FXD
17-0604 2002-05 FLT, FXD, FXST, FLST
17-0605 2006-up FXST, FLST, FLT, 2006-17 FXD
17-0576
17-0590
17-0596
5 Speed Shifter Fork Set fits 1986-06
FXST.
VT No. 17-8391
17-0605
17-0604