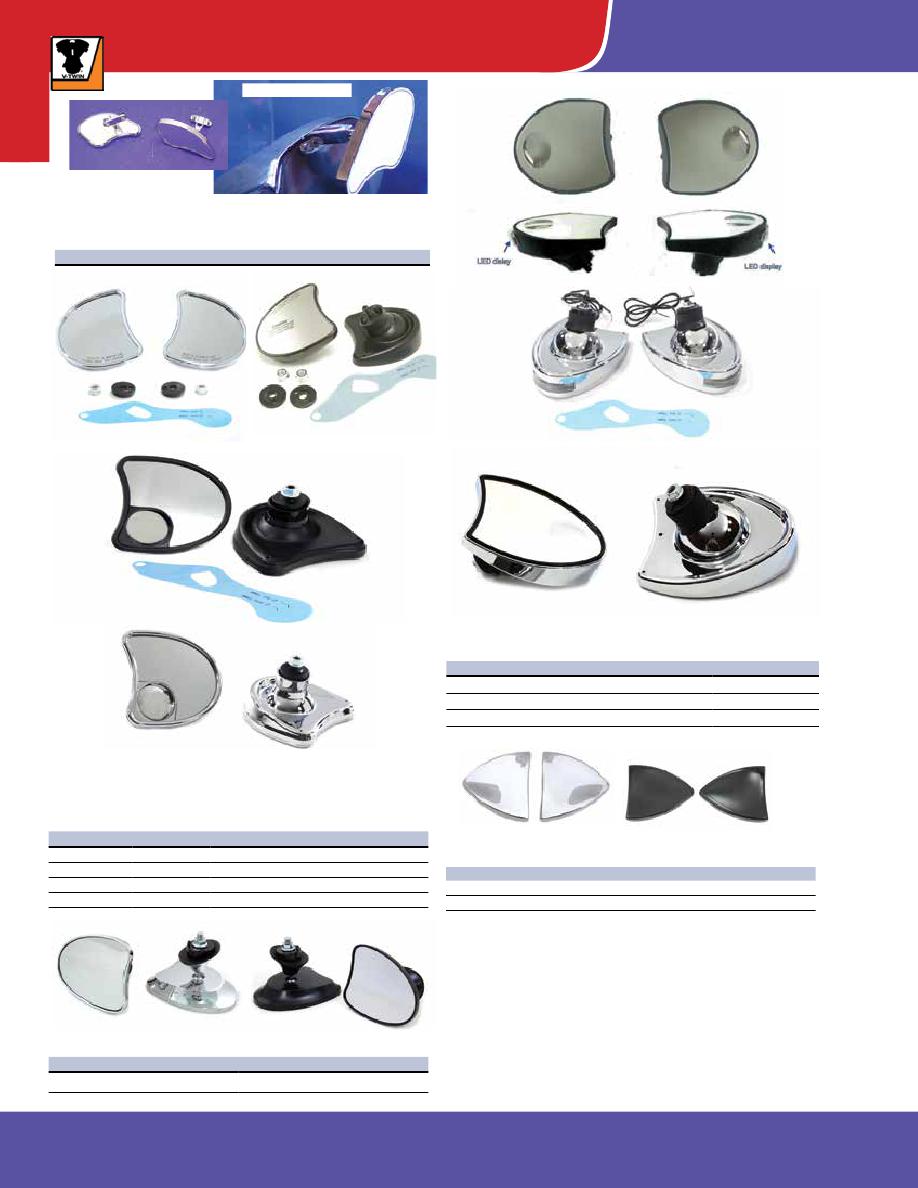 1996-13
2014
Finish/Type
34-0405
34-0055
34-1335
34-0056
34-1336
34-0058
34-1337
34-0057
Fairing Mount Mirror Set
• Fits FLT models.
• Mount inside the "bat wing" style fairing and feature a wide
• Mounting template for easy installation
VT No.
Finish
Type
34-1221
34-1222
34-1224
Touring Mirror Set
• Available with optional LED turn signal set built in.
VT No.
Finish
34-0049
34-0052
Mirror Block Off Plate Set
Chrome Mirror Set
• Offers updated styling as mirrors mount behind fairing at grip
area. Drilling of fairing shell required.
VT No. 34-8218
34-8218 Installed
34-0405
34-1335
34-1336
34-1337
34-1221
34-0049
34-0052
34-1222
34-1224
Mini Fairing Mount Mirror Set
Chrome
Black
34-1736
34-1737
34-1736
34-1737
120
WWW.VTWINMFG.COM
TOURING
Mirror