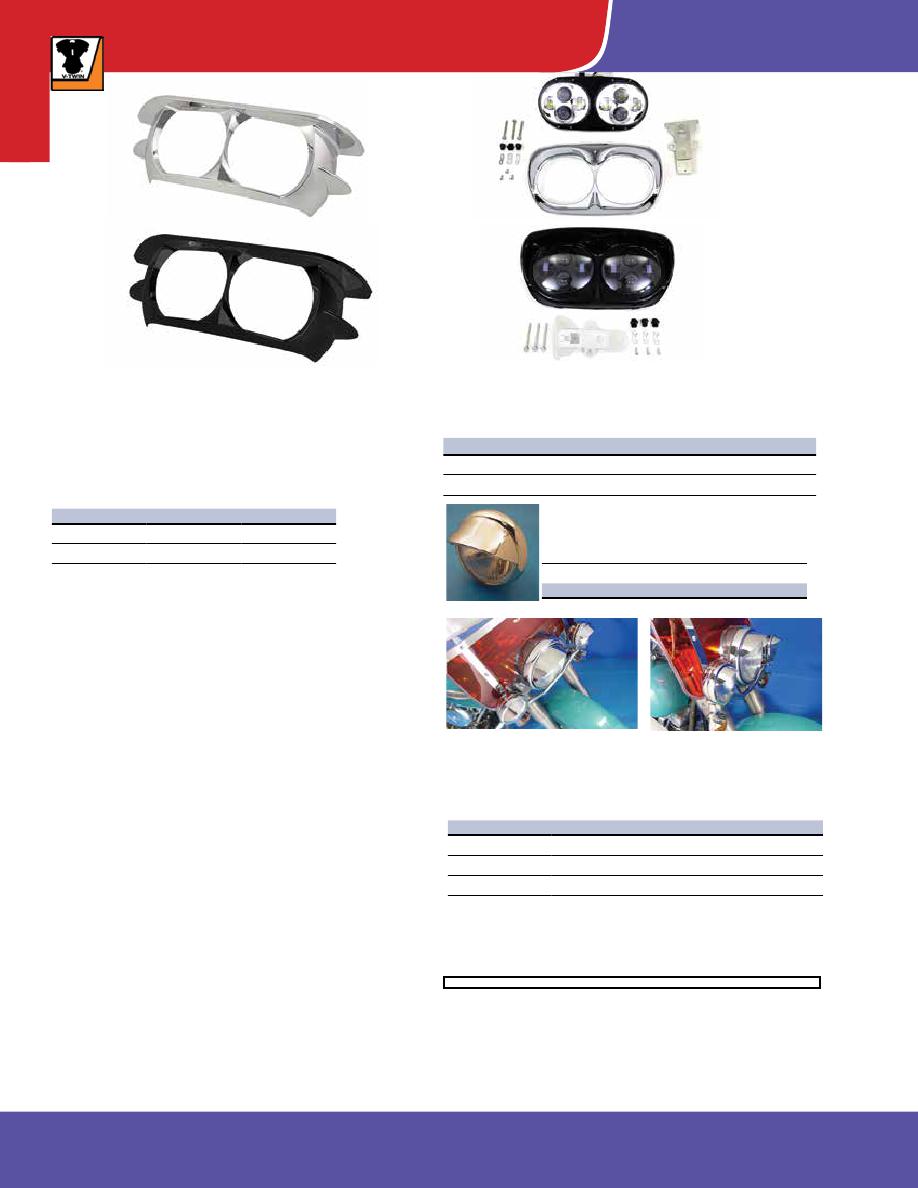 33-1100
Dual LED Headlamp Unit
• Includes two LED daylight headlamps mounted onto a back-
ing plate for easy installation, features a housing with reflector.
Fits 2004-13 Road Glide models
VT No. Finish
33-1100 Chrome
33-1101 Black
33-1101
108
WWW.VTWINMFG.COM
TOURING
Headlamp
Lamps listed are for show or decorative use only, and not D.O.T. approved.
• Adds a clean custom look to the nose of Road Glide model.
• This easy-to-install Headlamp Trim
• The self adhesive headlamp trim can be installed without
removing the headlamp or fairing.
• Fits 2015-up Road Glide models.
• Available in chrome or black finish.
VT No.
OEM
Finish
33-1565
33-1566
33-1565
33-1566
Glide Headlamp Trim
7" Glide Chrome Deco
Headlamp Visor
• Fits lamps in chrome shells or in cowls.
VT No. 42-0209
Chrome Lamp Visors
VT No.
Type
42-0200
42-9925
42-9942
Visors 42-0200 and
42-0202 installed
42-9925 Signal Lamp