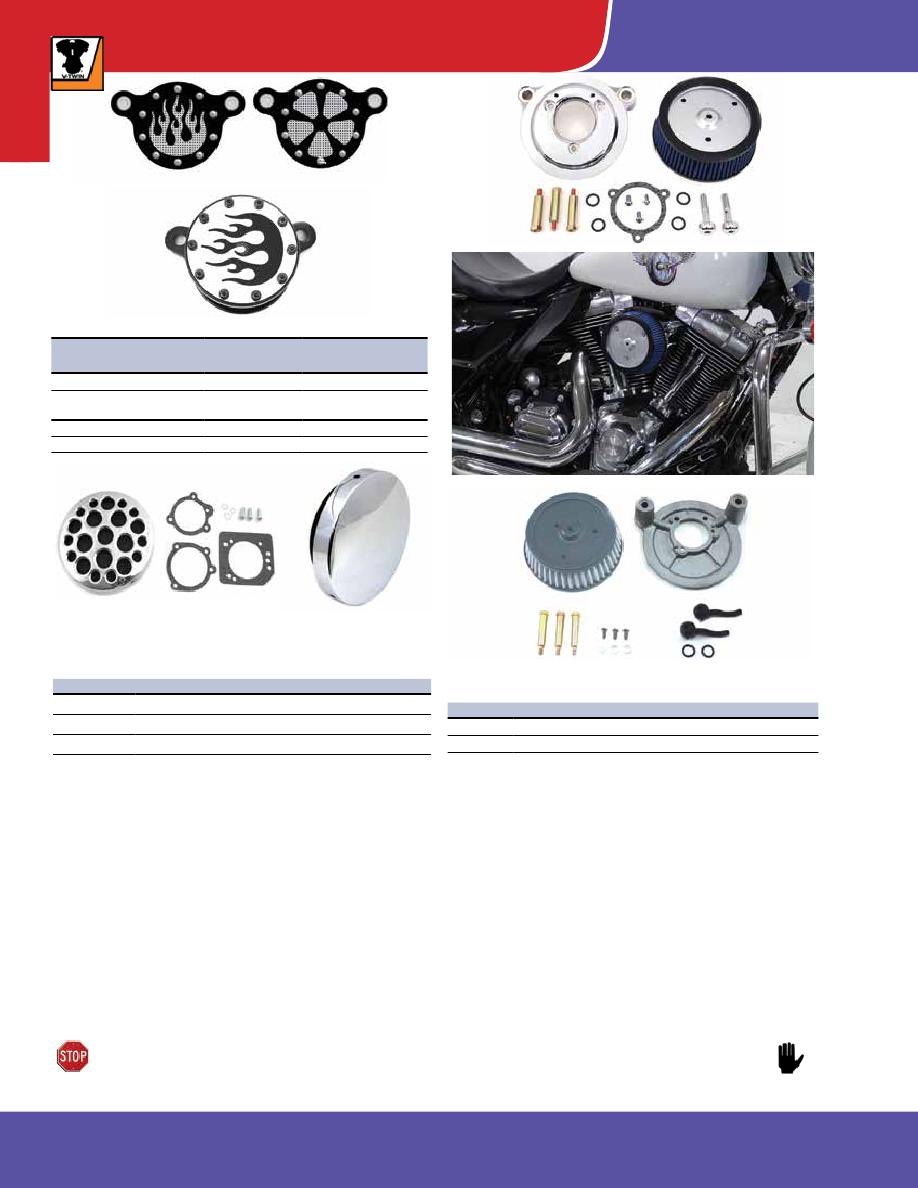 Cleaner
Element
Style
Fits
34-0762
34-0079
34-0763
34-0079
34-0510
34-0079
34-0762
34-0763
Chrome Air Cleaners
Fits FLT 2008-2016
Style
Chrome with
Black Screen
Black with
Chrome Screen
34-0233
34-0242
34-0235
34-0244
Fits FLT 2000-2007
34-0236
34-0245
34-0238
34-0247
Air Cleaner Kit
• Includes backing plate, air filter, breather manifold & hardware.
VT No.
Fits
34-1236
34-2122
34-1236
34-2122 Installed
Important Note: Some items on this page may be emission-related parts subject to California or other emission control laws. Please see
note on for important information regarding emission control regulatory compliance and warranty information.
Black with
Chrome
Flame
Screen
Black
with
Chrome
5 Spoke
Screen
Chrome with
Black Flame
Screen
34-0244
34-0242
34-0238
90
WWW.VTWINMFG.COM
TOURING
Air Cleaner