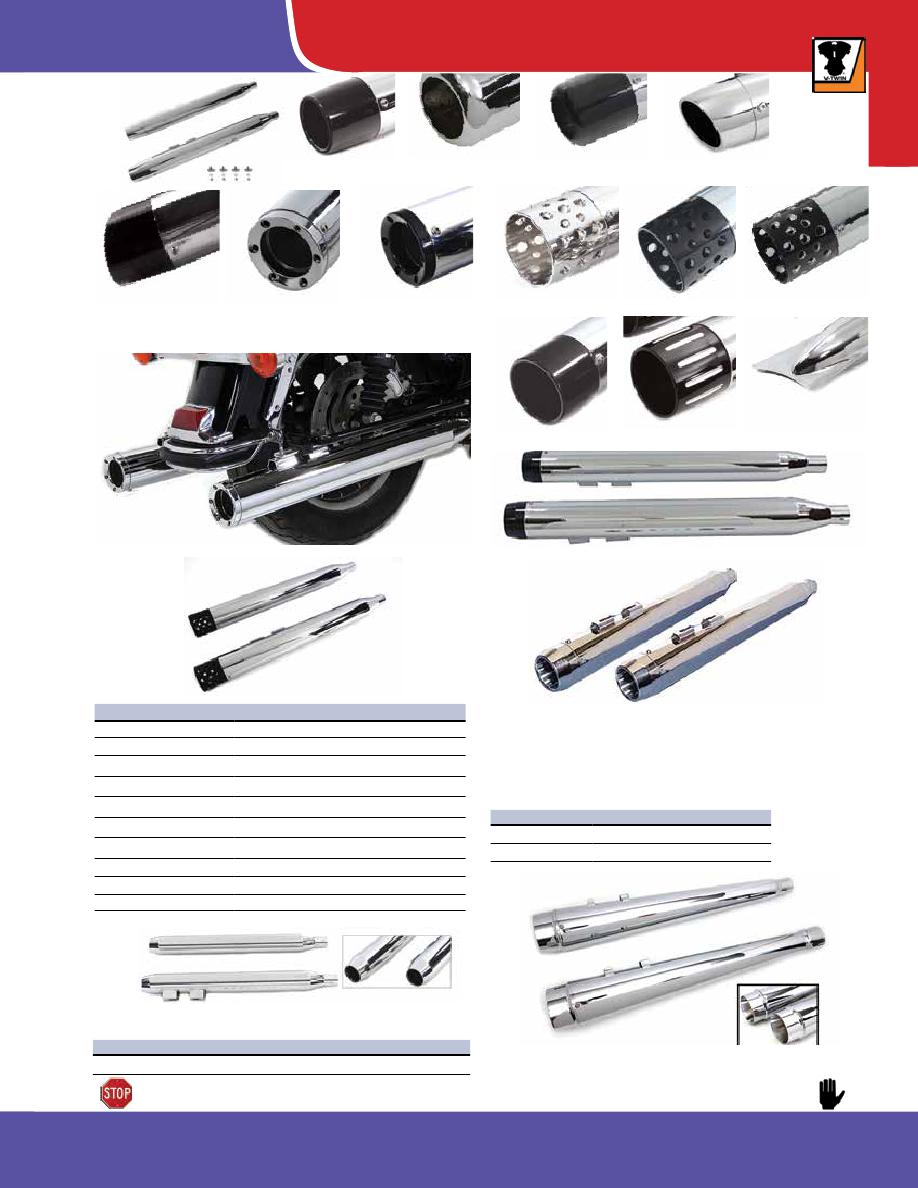 Type
Chrome Tips
Black Tips
30-3110
30-3387
30-0634
30-3392
30-0600
30-4094
30-0635
30-0753
30-0754
30-3383
—
30-3382
—
30-0752
—
30-4056
—
30-4055
30-0628
—
30-3387
30-0753
30-0754
30-3383
30-0600
30-3382
30-4094
30-0752
30-0635
30-0628
30-3392
30-4055
Muffler Sets with Short Tapered End Caps
• Touring style muffler set has a 3.5" outer diameter.
• Available with either a chrome or black body
• Features removable baffles, welded top mounts, accurate
inner diameter inlets and formed inlet tubes, with black anod-
ized or chrome end caps. Fits 1995-2016.
Chrome Body End Cap
30-0596
30-0599
30-0596
3.5" Diameter Chrome Muffler Sets
30-0634
3.5"
Important Note:
Some items on this page may be emission-related parts subject to California or other emission control laws. Please see
note for important information regarding emission control regulatory compliance and warranty information.
30-0599
30-0635
Bullet Muffler Set
• Non-removable baffle has a 3.5" diameter.
VT No.
Fits
30-0610
30-0610
30-3382
Wyatt Megaphone Muffler Set for M-8 models.
VT No. 30-0939
30-3110
71
TOURING
WWW.VTWINMFG.COM
Tipped Exhaust