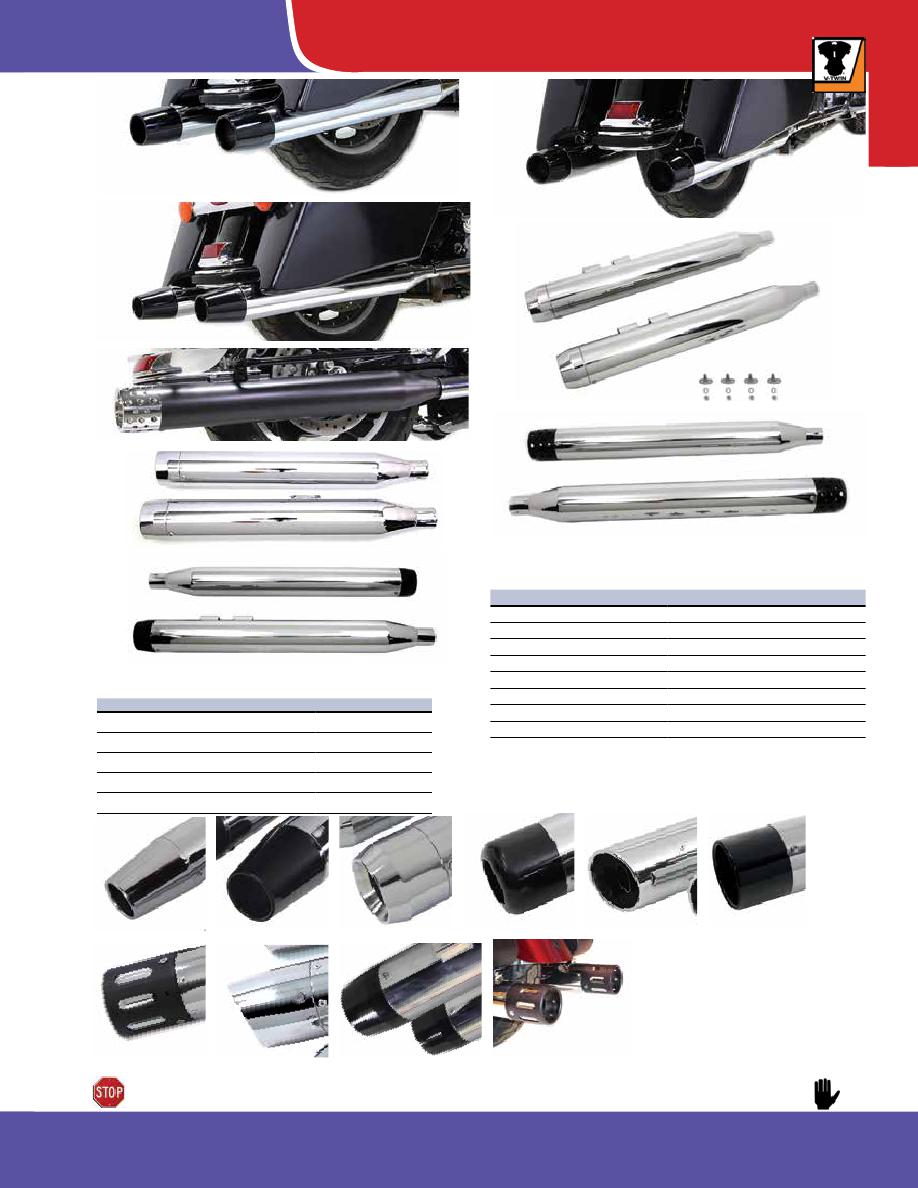 Tip Style
Chrome Tips
Black Tips
—
30-4053
30-0639
30-4044
30-1413
—
30-3195
30-3183
30-0598
—
—
30-4095
—
30-0613
30-0629
—
30-3183
4" Diameter Chrome Muffler Set
• Measure 4" outside diameter with removable tips.
• Fit 1995-16.
30-4052
Important Note:
Some items on this page may be emission-related parts subject to California or other emission control laws. Please see
note for important information regarding emission control regulatory compliance and warranty information.
30-4053
30-4044
30-4050
VT No.
Type
Year
30-4040
30-4051
30-4054
30-1284
30-1289
30-4040
30-4051
30-4054
Wyatt Gatling Muffler Set
30-1413
30-4044
30-4095
30-0629
30-0613
30-0598
30-4053
30-0639
30-0613
30-1289
69
TOURING
WWW.VTWINMFG.COM
Tipped Muffler