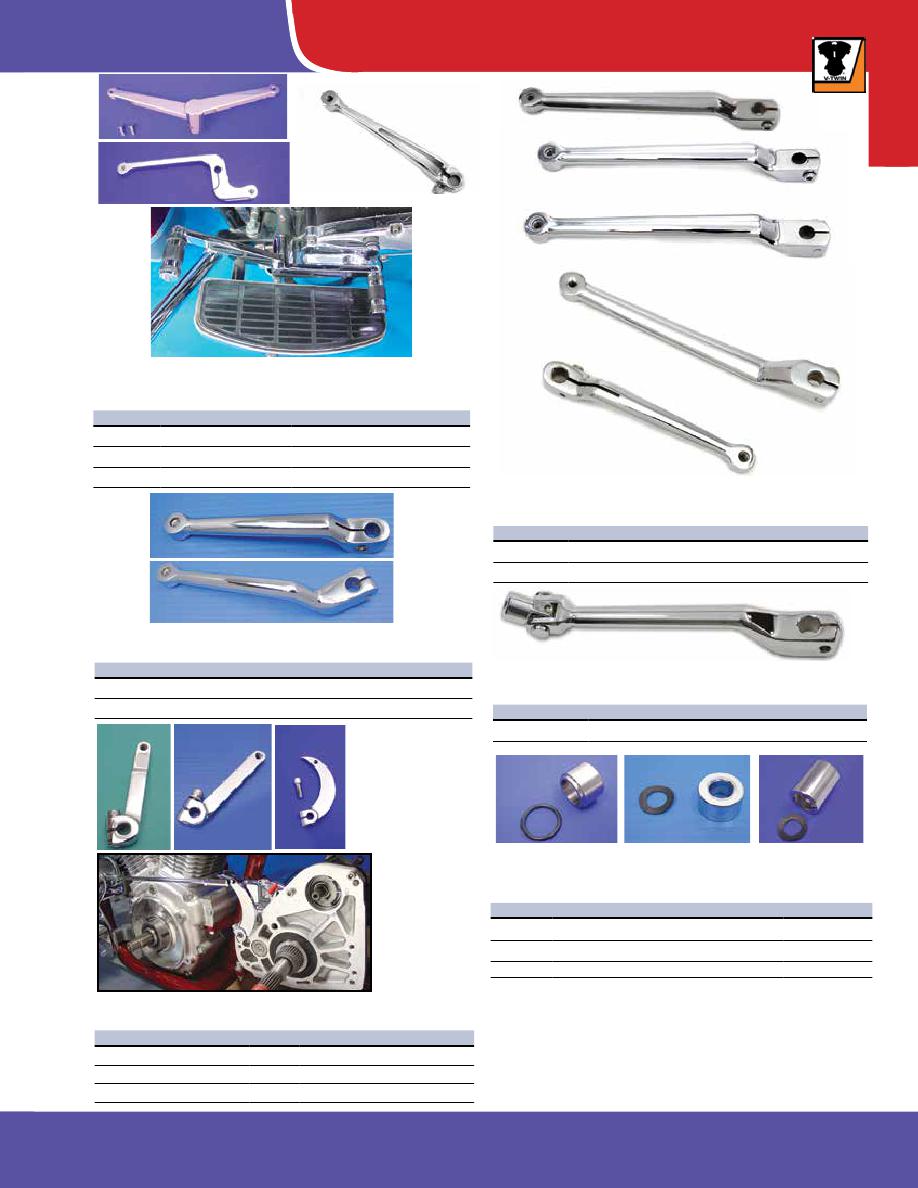 Shifter Levers
*Note: Two of VT No. 21-0072 are required
VT No.
Style
Fits
21-0335
21-0072* Slotted
21-0681
Chrome Lever
• Features a hinged toe-peg mount slot to fold out of the way.
VT No.
Fits
21-0471
VT No.
Fits
21-0256
21-0871
Chrome Extended Shifter Lever
• Measures 9³⁄₄" long for extended reach. Constructed of steel
with chrome finish.
Chrome Stock Replacement Shift Levers
VT No.
Fits
21-2056
1983-1996 FLT, 2000-up FLT
21-2042
Shifter Shaft Spacers
• For use with heel/toe shifters. 21-0107 is used to eliminate
the heel shifter or for use on single shifter models.
VT No.
Item
Fits
21-0106 Short with Grease Elimination Spacer FLT 1979-up
21-0108 Short with Anti-Rattle Washer
21-0107 Long with Anti-Rattle Washer
Chrome Transmission Shifter Levers
• Include a stainless steel allen screw and washer.
VT No.
Style
Speed Fits
17-0968
17-0966
17-0666
21-0256
21-0471
21-0681
21-0335
21-0072
Heel
21-2042
Toe
21-2056
21-0108
21-0107
17-0666
17-0968
17-0966
17-0666
Installed
21-0871
21-0106
Extended
Stock
39
TOURING
WWW.VTWINMFG.COM
Shifter