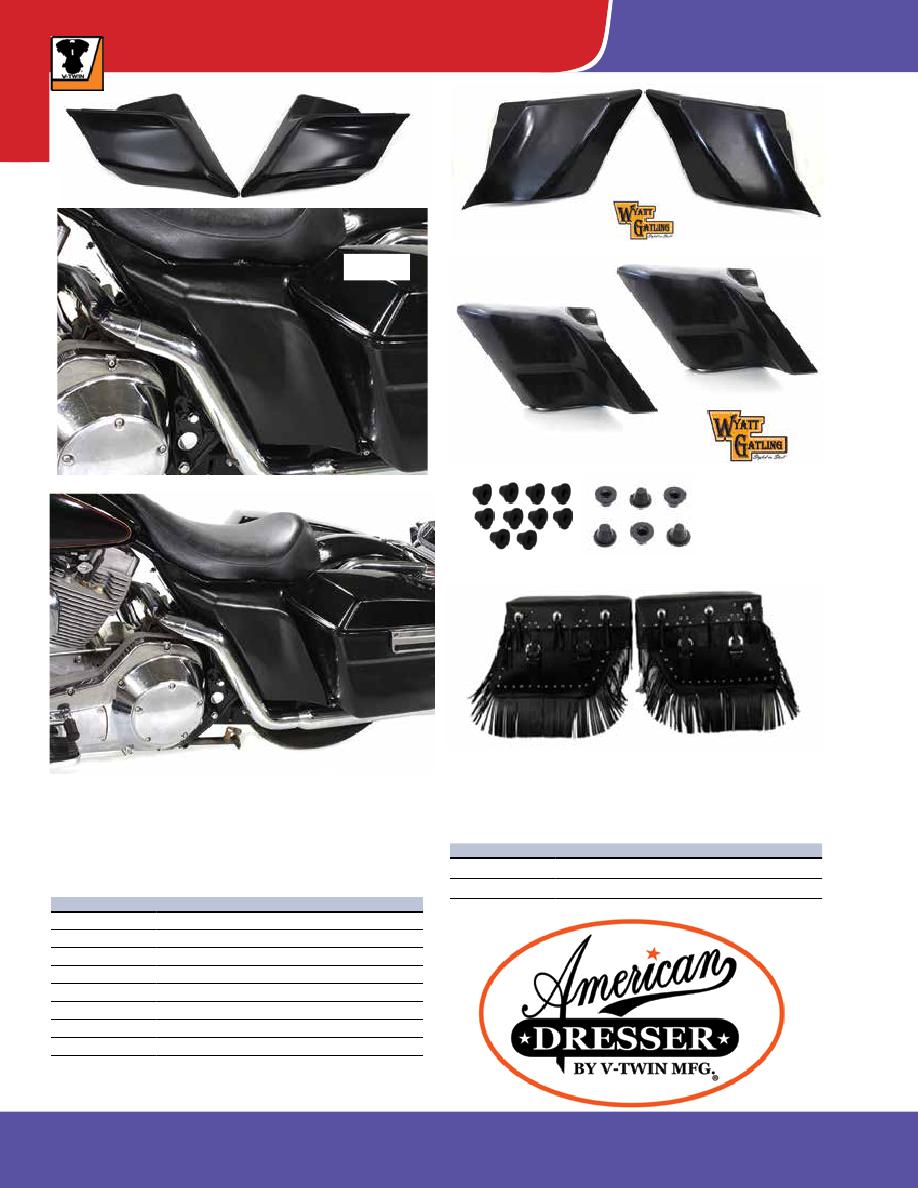 VT No.
Fits
49-2719
49-2720
49-2721
49-1783
37-0900
Mounting Grommet, 1997-07, 10 pk
37-0903
Mounting Grommet, 1997-07, 6 pk
37-0901
Mounting Grommet, 2008-14, 10 pk
37-0902
Mounting Grommet, 2008-14, 6 pk
Wyatt Gatling Contour Side Cover Set
• Made of formed FRP plastic.
• Features a clean contoured look that flows back to the sad-
dlebags and have more surface area than stock side covers for
continuation of your paint scheme.
• These side covers will compliment our stretched saddlebags or
stock saddlebags. Fit all FLT, FLHT, FLHR and FLHX models.
49-2719
Bertha Leather Saddlebag
• Features full leather construction with fringe and ¹⁄₂" chrome
spot.
• FLT models feature fiberglass backing and a battery cutout.
• The 1993-up models have a cut out for shock clearance.
VT No.
Fits
48-3178
48-3183
49-2719
Installed
49-2721
Note: For all Saddlebag Pieces and Tour Boxes made of Fiberglass Reinforced
Black Plastic parts must be primed with paint then final paint. The Raw FRP is
not considered the finish.
49-2719
Installed
37-0903
37-0900
49-2720
6
WWW.VTWINMFG.COM
TOURING
Side Cover